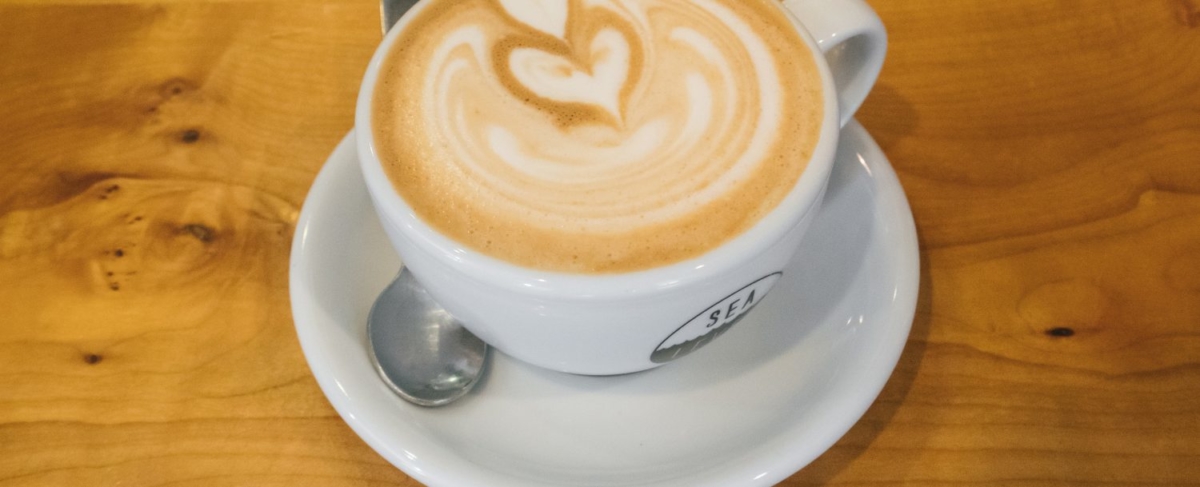 Are you the type of traveler who loves to leisurely roll out of bed and stroll down to the nearest coffee shop for a morning latte? If so, then you'll be in coffee heaven when you vacation in Cannon Beach. Oregonians are serious java drinkers and Cannon Beach obliges with several boutique coffee shops, each with its own unique vibe and specialty.
Here are three of our favorites:
Do you want some more help planning your next trip to Cannon Beach? Check out our favorite things to do in town!
The Best Coffee Shops on the Oregon Coast
Sleepy Monk Coffee Roasters
Located on Hemlock Street in mid-town Cannon Beach, Sleepy Monk offers a wide range of roasts and blends to suit a variety of tastes. All of their coffees are sourced internationally, certified organic, and roasted in small batches. They also have delicious freshly made pastries and scones, including some pretty amazing gluten-free options. There are a few tables inside or you can grab a seat in one of the Adirondack chairs out front if you prefer people-watching along Hemlock. Sleepy Monk hours are 8:00 a.m. to 3:00 p.m. Monday, Tuesday, and Thursday and 8:00 a.m. to 4:00 p.m. Friday, Saturday, and Sunday. If you like the vibe at Sleepy Monk, come back in the evening for dinner when it is converted to the highly-acclaimed, Irish Table.
Insomnia Coffee Co.
Insomnia Coffee Co. is located near the beach access in downtown Cannon Beach, making it the perfect stop after a stroll on the beach. This cozy coffee shop is known for its friendly staff and hip atmosphere.  It offers several larger tables too in case you've brought your tribe with you or you need to spread out with your laptop. Either way, it's the perfect place to enjoy a warm latte by the fire. Insomnia brews Dapper and Wise coffee, one of Portland's esteemed roasters, and also offers tea and tasty treats.  They also host community events and live music performances throughout the year. Visitors are welcome to stop by every day of the week from 8:00 a.m. to 5:00 p.m.
Sea Level Bakery + Coffee
Located at the south end of Cannon Beach, known as Tolovana, Sea Level Bakery + Coffee, is a sweet French-style bakery and coffee shop. Freshly baked made-from-scratch baguettes and scrumptious pastries line the case, tempting you as you place your order.  If you are planning a picnic on the beach, you should definitely stop at Sea Level to pick up freshly made sandwiches, soups, acai bowls, and more. Sea Level is open on weekends from 7 a.m. to 5 p.m. and weekdays from 7:30 a.m. to 3:00 p.m.
Wake Up with Starfish Vacation Rentals!
There's no better place to enjoy a cup of joe from the best coffee shops on the Oregon Coast than in a home from Starfish Vacation Rentals. We offer an incredible selection of properties located in Manzanita, Arch Cape, Rockaway Beach, and Cannon Beach.
Consider staying in Blue Starfish, a two-bedroom, two-bathroom home located in Cannon Beach. It's just south of Haystack Rock, this area's most iconic landmark, and includes some gorgeous ocean views, a gas fireplace, and a fully-equipped kitchen. This home is pet-friendly and offers direct beach access.