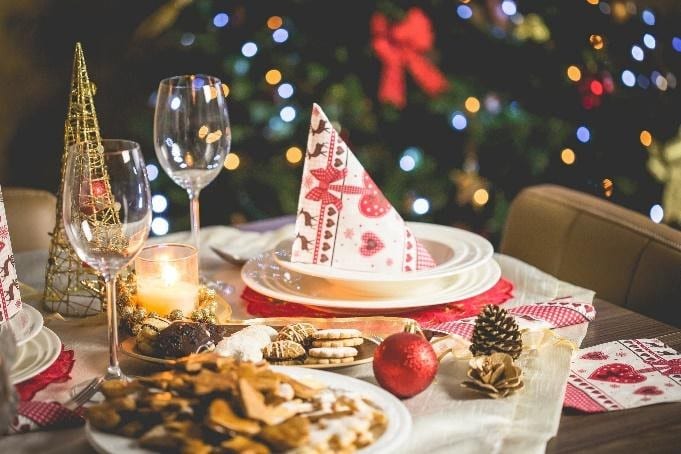 The festive season is a time to cherish those close to you, share much-loved traditions, indulge in festivities, and keep the holiday spirit alive. This year has seen the unexpected, the unprecedented, and a whole lot of chaos, so let's make it a festive holiday season to remember. 
Don't Let the Grinch Steal Your Joy This Festive Season!
We all know the iconic tale about the Grinch that stole Christmas! The Grinch stole Christmas out of a deep sense of loneliness and isolation, which may have encountered during this strange and unexpected pandemic. This season looks a little different for everyone so it's time to get creative, change up your traditions a little, and don't let the Grinch steal your joy this festive season.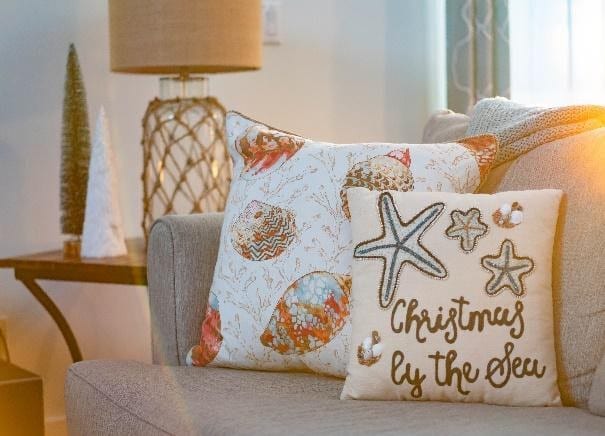 While the CDC is urging travelers to stay home a recent report shows that a road trip poses the lowest risk and is the safest way to travel. It also states that staying in a vacation rental home with your "bubble" is a lower risk than a hotel or even someone else's home. Covid-19 has brought about a huge change in travel trends and behaviors, bring a season for safe, self-catering staycations and extended stays in a welcoming home away from home, your safest vacation option!
Stay Home for the Holidays with Starfish Luxury Rentals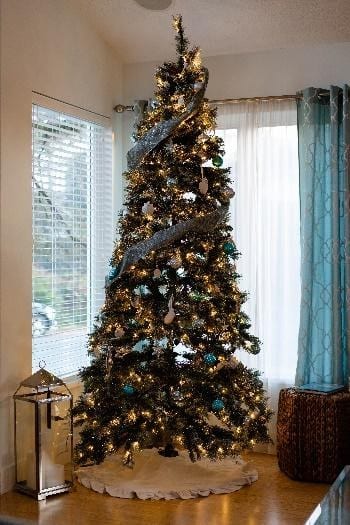 Many holiday traditions will have a virtual twist this season. Our shopping will be online, dining out is now curbside pick-up and to-go, and time with extended family and friends will be on zoom (no better place for a zoom call than a bubbling hot tub!). You're being called to stay at home so why not stay home for the holidays with Starfish Luxury Rentals, we'll find you the best Oregon Coast vacation rental for your holiday season staycation, deliver and decorate a tree for your arrival and you can even bring your pet!
Picture it … whale watching from your oceanfront balcony, watching the winter storms roll in over Haystack Rock, mulled wine and s'mores around the firepit, and unforgettable sunsets over the Pacific, from your private hot tub! You can still "stay home" and celebrate with plenty of festive cheer in a private (and safe) home-away-from-home on Oregon's dramatic coastline. 
How to Spend Your Holiday Season on the Oregon Coast
It's easy to social distance on the Oregon coast and with many restrictions and safety protocols in place at the State Parks, local attractions, restaurants, and stores, more time will be spent enjoying the wide-open spaces and the homey-comforts of a Starfish luxury vacation home. 
Oregon Coast Holiday Events
Our local communities aren't letting the Grinch near their festive season either and have done all they can to ensure many of the much-loved Oregon Coast holiday events continue. We've got the scoop on what's happening on the Oregon Coast this holiday season. All events are subject to change due to Covid-19 safety protocols and restrictions. 
Whale Watching

: The week between Christmas and New Year is prime whale-watching season on the Oregon Coast and around 18,000 whales head south along the coastline. Watch from the comfort of home in an

oceanfront

or

ocean view

rental or head to Ecola State Park, Cape Meares, and Neahkahnie Mountain for the best whale watching locations on the Oregon Coast. 

Candy Cane Express: December 5th and 6th, 12th and 13th, 19th and 20th
Ride in a vintage car along the coastline from Garibaldi to Rockaway Beach on the Candy Cane Express. This historic, steam-powered excursion is an Oregon Coast favorite for families during the festive season. 
Pick up your DIY Holiday Wreath Making Kit from the Chamber of Commerce from 10 a.m. to 5 p.m. on Sunday, December 5th, and decorate your own festive wreath for your vacation rental home. 
The Virtual Lamp Lighting Ceremony is a tradition here in Cannon Beach and this year it's going virtual and will be live-streamed on the Haystack Holidays Facebook page at 5 p.m. 
For the artists in the family, join instructor Ben Schlattman and create a holiday memoir of your vacation on the Oregon Coast. 
It looks like Santa is enjoying a staycation too this year! Settle in comfortably at home for an interactive, virtual story-time with Santa Claus.  
Cannon Beach lights up beautifully during the festive season. Retails adorn their shop fronts and visitors get to match the yuletide song with the correct display. Voting goes on to 12/20. 
Pour a cup of tea (or a spiced hot toddy!) and enjoy an adaptation of the classic Charles Dickens' A Christmas Carol performed by the local Coaster Theatre. 
A variety of countries and cultures from around the world are featured at this tasty event at local Cannon Beach restaurants. 
The Oregon Coast is a foodies' delight with an endless choice of restaurants, cafes, bakeries, and breweries for visitors to choose from. While many are not currently open for business, there are still great options for local delivery, curbside pickup, or online orders which poses a lower risk than dining out. 
To-Go & Take-Out Options
Bald Eagle Coffee: 8am-Noon – (503) 436-0522 
Sea Level Bakery: 7-11am  – (503) 436-4254 
Mi Corazon: 11:30am-8pm  – (503) 436-4074
Pelican Brewing: Noon-7pm – (503) 908-3377
Pig n' Pancake: 8am-2pm – (503) 436-5851
Public Coast Brewing Co.: Noon-6pm – (503) 436-0285 
MacGregor's Whiskey Bar: Fri, Sat, Sun 10-4 – (503) 436-0322 
Yolk: 11am-close – (503) 368-9655
Marzano's Pizza: Limited Hours – (503) 368-3663
San Dune Pub: Fri-Tue 4pm-7pm – (503) 368-5080
Left Coast Siesta: 11:30am-close – (503) 368-7997
Manzanita News & Espresso: Open 7:30am – (503) 368-7450
The Roost: 7am-3pm – (503) 368-2625
Markets
The Wine Shack: Noon -4pm – (503) 436-1100 
Mariner Market: 8am -7pm – (503) 436-2442 
Fresh Foods: 7am-2pm – (503) 436-0945
Surfcrest Market: Limited – (503) 436-1189
Theresa's Market: Limited – (503) 436-0515
The Little Apple: 8 am-9 pm – (503) 368-5362
Fresh Foods Manzanita: (503) 368-5250
Home Delivery:
Salmonberry Commons: Delivery to your vacation rental 
Pre-Ordered Meals
Café Dieu: (503) 794- 4083
Cannon Beach Bakery: (503) 436-0399
Sea Level Bakery: (503) 436-4254
Fresh Foods Cannon Beach: (503) 436-0945
The Bistro: (503) 436-2661
The Wayfarer: (503) 436-1108
Stay home for the holiday with Starfish Luxury Rentals. We offer an incredible selection of Oregon Coast vacation homes located in Arch Cape, Rockaway Beach, Cannon Beach, and Manzanita. Check out our incredible list of guest services, which includes pre-arrival grocery shopping, mid-stay housekeeping, and even a personal chef! We are dedicated to making sure that your holiday season stay in a Starfish Vacation Rentals property is wonderful.