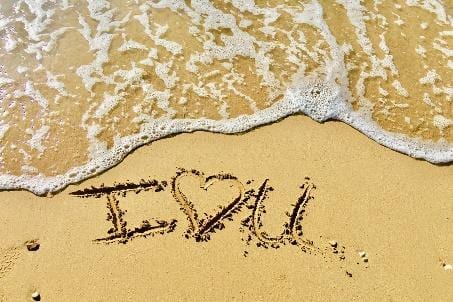 Home is where the heart is so why not fill up your tank and take your sweetheart on a romantic (and socially distanced) road-trip this Valentine's Day! The dramatic Oregon coast is lined with charming coastal villages, spectacular scenery that will sweep you off your feet, and natural attractions that allow you to social distance in secluded scenic spots with your loved one.
Love is not the only thing in the air this Valentine's Day! Coronavirus is looming large throughout the US and while it may have changed the way we go about our daily lives, it cannot (and must not) change the way we share time with our loved ones and celebrate romance! The good news is that Valentine's Day falls on a Sunday this year with Presidents Day on Monday giving you an extra day to stay and play with your Valentine on the coast. 
Planning a Date Night on the Oregon Coast
While the Valentine's Day event calendar for the Oregon Coast is usually action-packed with romantic events and social sweetheart gatherings, we've had to reimagine Valentine's Day this year and think out of the box with fun and creative ideas for a date night on the Oregon Coast. 
It's tricky to plan a lavish date night during a pandemic. No large gatherings, strict social distancing protocols, restaurants closed, live music on hold, and Valentine events canceled. We're all learning to accept a new normal and, for many, that means getting back to basics, a healthier work-life balance, and a deepened desire for the great outdoors. They say romance begins in the morning and it's the little things that count – so this Valentine's Day why not put your whole heart into it and make your perfect date an all-day affair. 
We've put together the perfect one-day itinerary for a romantic Valentine date on the Oregon Coast … seclusion, social distancing, and spectacular scenery to satisfy. 
Wake up Slow
Brew your complimentary supply of Columbia River Coffee (or mix yourself a sneaky morning mimosa) and indulge in a pancake breakfast in bed! If lazy mornings are not your thing, then begin your day with a slow move yoga class to get inspired for a day of romantic moments and leave an extra special impression on your loved one with an in-house couples massage by one of our local massage therapists.  
Romantic Beach Walk
Nothing quite compares to a stroll along the sand, hand-in-hand with your valentine. Take a remote walk on the Crescent Beach trail with sweeping cliffs, sea stacks, and stunning views, or capture memories with a romantic photo opportunity at Haystack Rock, one of the most iconic landmarks on the Oregon Coast. 
Scenic Drive on the Oregon Coastline
All you need is a full tank of gas, a packed picnic. good romantic tunes and your lover for the ultimate scenic drive on the Oregon coastline. Explore new terrain on Historic Highway 101 with a string of scenic lookout points. The nearby Manzanita Overlook traditionally attracts lovers for picnic lunches and some of the most spectacular views of the gorgeous Oregon coastline. 
Fly Fishing on the Nehalem River
Who says fishing is only for the gents. If you'd rather escape into seclusion and throw your line for a salmon or trout, take your picnic basket to the banks on the north fork of the Nehalem River or hike to a coastal mountain stream. 
Hiking through Coastal Forests
If you're up for something a little more adventurous, the hiking trails of the Oregon Coast are endless. There are many state parks within easy driving distance of Cannon Beach: Ecola State Park, Arcadia Beach State Recreation Site, Hug Point State Recreation Site, Oswald West State Park, and Nehalem Bay State Park. These parks offer miles of hiking trails through rugged coastal forests, tidal pools, sand dunes, and stretches of secluded beaches. 
Chasing Oregon's Waterfalls
If you want to linger a little longer in nature head to Hug Point State Park, catch the low tide, and take a leisurely, scenic walk to the Hug Point Falls, tidal pools, and mysterious sea caves. Hug Point Falls is one of the few Oregon Coastal waterfalls that dips into the Pacific Ocean.
Admire Panoramic Views from Neahkahnie Mountain
Alternatively, a romantic hike to the 1,600 ft peak of the mysterious and sacred Neahkahnie Mountain, one of the tallest peaks and recognizable landmarks on the Oregon Coast. On a clear day, this is moderately difficult hike is one of the best hikes on the Oregon Coast with panoramic views of Manzanita Beach and the scenic coastline. 
Stroll the Streets
We have romantic Oregon vacation rentals right in the heart of town, a simple stroll from the quaint shops and galleries that the coastal towns of Oregon are so fondly known for. Take a self-guided art tour, sample Oregon's famous salt water taffy, or take your loved one gift shopping for a Valentine souvenir.  
Sunsets and Nightcaps
Whether you're snuggled in front of the fire with a romcom, soaking up a sunset from a scenic overlook, or soaking in your private hot tub, nightcaps and sunsets go hand in hand. Spice it up with a creative homemade drink or grab newly available take-out from one of our local restaurants in Cannon Beach or Manzanita (keep reading to see our favorites).
An Intimate Dinner with Your Valentine
The Oregon coast is known for its delicious food culture, culinary pleasures, world-class local wines, and award-winning craft beers. Fresh, succulent seafood straight off the boat, delicious clam chowder in bread bowls, extra creamy Tillamook ice-cream, and a local favorite, Marionberry Pie. If you'd rather stay in, wrapped in a plush gown in front of a crackling fire, you can order to-go or our concierge team can arrange a private chef to deliver the magic to your doorstep! Or, support local and reserve a table at a local restaurant for an intimate experience with excellent cuisine, wine-pairing, and candle-lit romance. Here's our pick of open restaurants: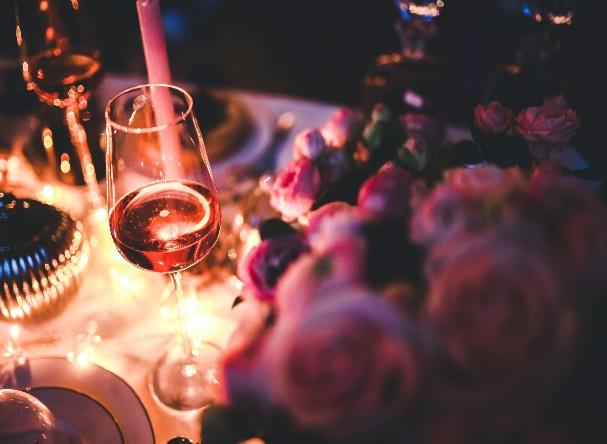 Cannon Beach
Newmann's at 988: Newmann's at 988 is an elegant eatery in a beachside cottage, an upscale setting, intimate atmosphere, and simply sumptuous French and Italian cuisine with exclusive wine pairing. 
Wayfarer: The Wayfarer offers the only oceanfront dining in Cannon Beach with classic coastal eats, excellent seafood, a whiskey lounge, and gorgeous oceanfront views of Haystack Rock. 
Stephanie Inn: The Stephanie Inn takes date night to a whole new level with the finest Pacific Northwest cuisine on the Oregon Coast. Exquisite food in an intimate award-winning setting. 
Mi Corazon: If you're keen to stay in and snuggle, order innovative Mexican cuisine and margaritas to-go from Mi Corazon, an upscale Mexican eatery that delights your senses and tempts your taste buds. Perfect for a Valentine's Day treat. 
The Oregon Coast Scenic Railroad Valentine's Dinner is still a happening Valentine's event this year and is a fun idea for a unique date night. Covid-19 restrictions apply and reservations are essential. 
Manzanita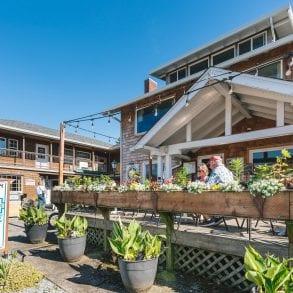 MacGregor's Whiskey Bar: MacGregor's is a small, upscale whiskey bar with locations in Manzanita (outdoor seating & take-out) and Cannon Beach (take-out only). They offer a wide selection of whiskeys, craft cocktails, charcuterie boards, and Oregon's best lobster bisque!
Neah-kah-nie Bistro: Neah-Kah-Nie Bistro is perfect for date night with elegantly presented gourmet comfort food, classic cocktails, and quality dining in a romantic atmosphere. 
Wind Down Slow
Revitalized, refreshed, and romanced with a full tummy and a happy heart but there's no need for the day to end. Prepare a sensuous bubble bath with rose petals, prepare a tray of champagne and chocolates and end your day in bubble bath bliss with a special splash of romance. 
Romantic Homes & Hideaways
Finding a romantic place to stay on the Oregon Coast is easy! Starfish Luxury Rentals offer an incredible selection of romantic Oregon Coast vacation homes located in Arch Cape, Rockaway Beach, Cannon Beach, and Manzanita. Romance in style with superb sunsets, ocean views, luxurious amenities, complimentary concierge services, and an exclusive guest experience.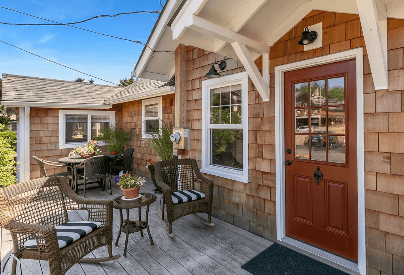 Red Door Cottage Red Door Cottage is located in the charming Presidential district of Cannon Beach, one block from the beach and Haystack Rock, and a five-minute walk to downtown shops and restaurants. This quaint home is sweetly sized for two with a gas fireplace, private back deck, and ocean-view front deck for alfresco dining and cocktails.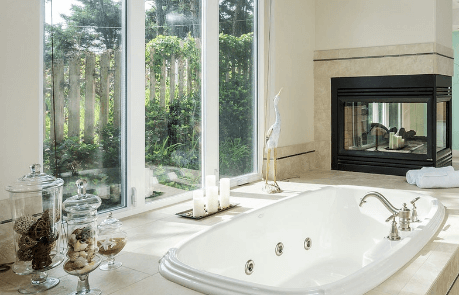 Villa Manzanita You won't want to leave this luxurious home, steps from the wide sandy beach in the heart of Manzanita. This home boasts five-star luxury with a gourmet kitchen and a seductive master spa suite with a double-sided fireplace, soaking tub, steam shower, and direct access to your private hot tub. Listen to waves roll in, stargaze, and romance in style.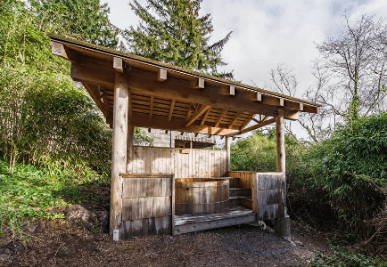 Neahkahnie Hideaway This lovingly decorated Manzanita hideaway features a one-of-a-kind interior with a large chef-worthy kitchen for couples who love to cook, a wine-cooler for your favorite vintage, and a cedar barrel-style hot tub housed in a private gazebo with spectacular forest views from the quaint deck. Romantic morning beach walks are only a short stroll away. 
Romance your Valentine with a special stay on the Oregon Coast this Valentine's Day with Starfish Luxury Rentals. Our Just the Two of Us package will make you fall in love all over again.