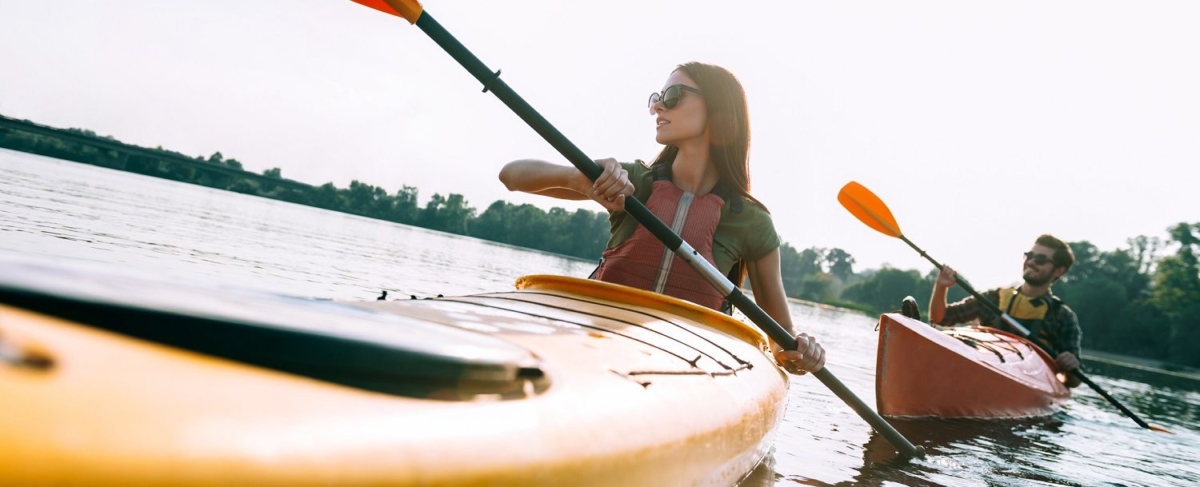 Explore the water trails of the Oregon Coast by kayak during your next stay with Starfish Vacation Rentals. Kayaking is a fantastic activity for any visitors, whether you have experience or not. Spend the day on the water when you take an Oregon Coast kayaking trip!
The Best Spot for Oregon Coast Kayaking
With its abundant wildlife, looming mountains, and winding water trails, the Nehalem Bay area is an ideal destination for kayaking. There are four main Nehalem Bay trails that kayakers can explore, each varying in distance and difficulty. The lower reaches of the coast range lead to the communities of Manzanita, Nehalem, and Wheeler. Guests can travel the same routes that were used by the area's native population many years ago. We suggest bringing a pair of binoculars with you so that you can view deer, elk, coyotes, harbor seals, and many species of birds along the way.
Other Great Places to Explore
While you're in the Nehalem Bay area, make your way to the Nehalem Bay Estuary! Here, you can enjoy relaxing activities like fishing and crabbing. Since the estuary is where salty ocean water and fresh river water meet, you'll find tons of fish, crabs, oysters, and other exciting underwater creatures here. This area is also one of North America's four main migratory routes and is a spectacular place to birdwatch, especially when pelicans and herons arrive in the summer and winter.
Where to Get Your Gear
Prior to your kayaking excursion, be sure to stop by Wheeler Marina and stock up on everything you need for your trip! Their shop offers a full line of accessories including life jackets, paddles, car racks, and more, as well as affordable single, double, and tandem kayak rentals. Wheeler also carries Nehalem Watershed guidebooks that will lead you down the beautiful Nehalem water trail. The Marina is open from 6:30 AM until dusk from June through October.
Paddle the Coast with Starfish Vacation Rentals!
The first step to enjoying your Oregon Coast kayaking adventure is to book a home with Starfish Vacation Rentals. We have an incredible selection of homes located in Manzanita, where Nehalem Bay is located. Manzanita is a great destination for annual trips with your family or romantic getaways with your significant other.
Consider booking Ocean Heights, a stunning three-bedroom, two-bathroom home that can sleep up to seven guests. This five-star property is perfect for guests who want to enjoy a quiet vacation, as it is set a little further back from town. This home is still just a short stroll from the sandy shoreline or the charming downtown streets.
Take a look at all of our rental homes and book today! We look forward to having you.