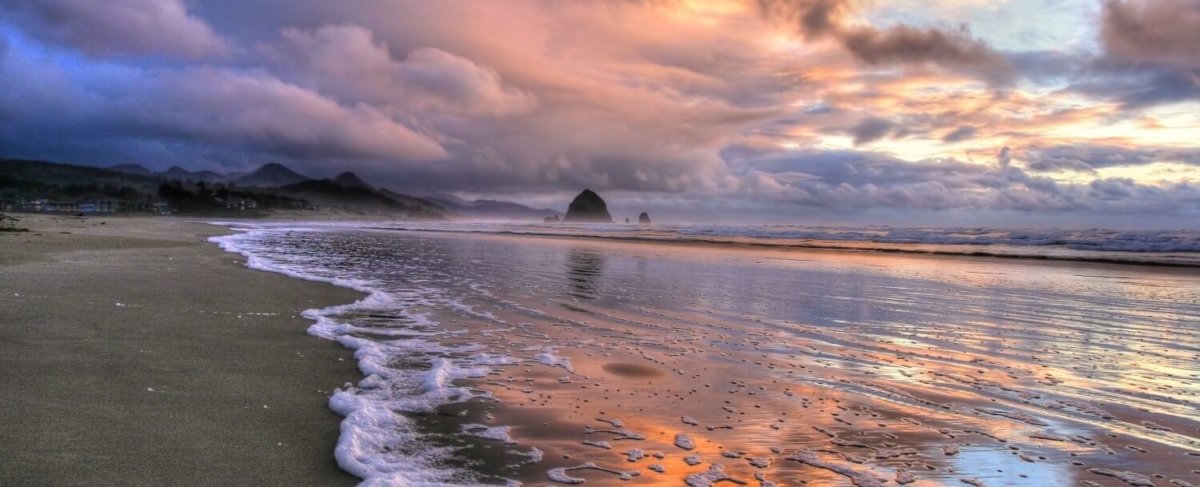 For some destinations, natural wonders like the aurora borealis or Old Faithful might be what draws visitors from far and wide. However, we like to do things differently on the Oregon Coast. The natural feature that brings guests to our stretch of coastline is winter storms. If you're interested in witnessing this marvel of the sea and sky, check out some of the best places to watch winter storms on the Oregon Coast. Plus, get a preview of where to find the best rental homes in the area.
Come and Watch Winter Storms on the Oregon Coast
To an outsider, looking for (what some may consider) bad weather might seem counterintuitive. However, that's because they've never seen a storm on the Oregon Coast. Raging winds and rains churn the waters of the Pacific Ocean, creating a powerful, dramatic sight. We have guests who visit every year just to watch the amazing show that the world puts on.
The Best Time to Storm Watch on the Oregon Coast
If there's one thing that remains a constant about the weather, it's that it's completely unpredictable. What may seem like the perfect weekend for storm watching could turn clear at the last moment. So when is storm season on the Oregon Coast? Generally, the storm-watching season on the Oregon Coast lasts from November until February. 
Where to Go to Watch for Storms
If you were to ask five residents the best place to go for storm-watching, you'd get five different answers. Typically, however, these spots are considered some of the best for winter storms:
Stay with Starfish Vacation Rentals
Are you looking for some beautiful properties from which to view the winter storms on the Oregon Coast? Then check our full inventory of homes. We have rentals available in Arch Cape, Rockaway Beach, Manzanita, and Cannon Beach. Browse through our list of ocean view properties, perfect for guests hoping to watch crashing waves and gusts of wind from the comfort of a luxurious property.
Check out of the rest of our vacation homes and book your stay today! We look forward to having you.