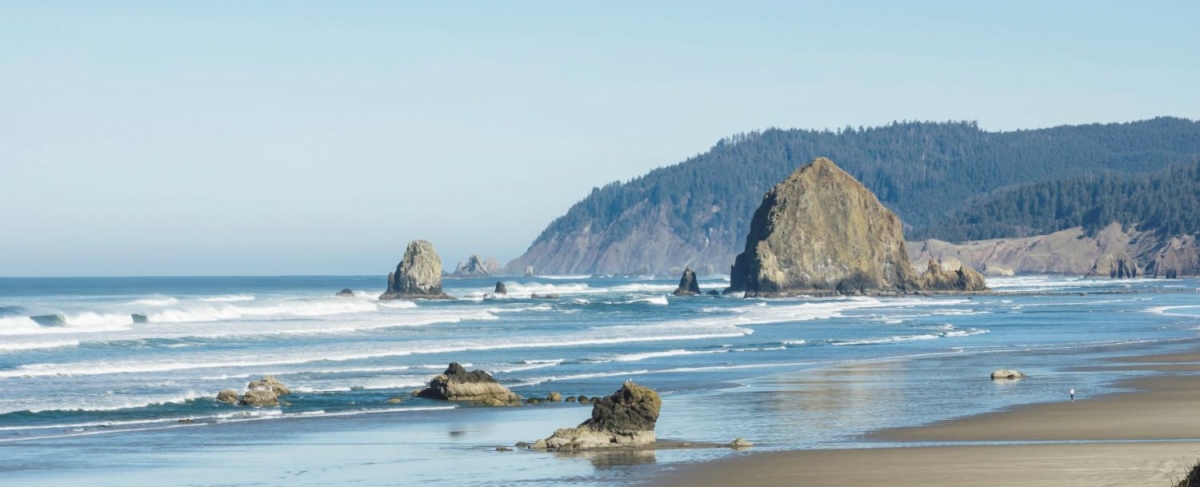 The Beaver State is an incredibly popular destination for those looking to get away from the ordinary. Whether you're riding down an old railroad track or relaxing on a secluded beach, you'll find plenty of unique things to do on the Oregon Coast!
Our Favorite Unique Things to Do On the Oregon Coast
Explore Tide Pools
Families will absolutely love exploring Hug Point, Haystack Rock, and The Three Graces during low tide. Once the water retreats into the Pacific, tide pools form, leaving an array of small, bright, and colorful marine life like sea urchins and starfish behind in a calm for your viewing pleasure.
Enjoy a Railriders Tour
Chugging along an old railroad track in a specially made car is one of the most unique things to do on the Oregon Coast. Railriders gives visitors a fun and exciting chance to peddle your own four-passenger railway car on the tracks. Not only is it a fantastic way to see the coast, but it's also a great way to enjoy some family bonding and physical exercise!
Hike the Beautiful Oregon Coast
Hiking isn't that unique, is it? Well, here on the Oregon Coast, hiking is one of the best ways to see the incredible natural beauty between Rockaway Beach and Astoria. Neahkahnie Mountain, Ecola State Park, and Oswald West State Park are home to beautiful rock formations, waterfalls, and of course, some of the top views of the Pacific Ocean coastline.
Get a Taste of Tillamook
You may remember seeing Tillamook while walking around the grocery store at home, but a taste of the real thing is always better. Head to the Tillamook Creamery, where you can sample one (or a few) of the delicious dairy products produced on-site. We recommend grabbing an ice cream cone before heading off to your next unique Oregon Coast adventure.
Relax on Crescent Beach
Crescent Beach is a must-see during a hike through Ecola State Park. Steep walls hug the coast, creating this hidden stretch of sand, offering a tranquil place to kick back and relax as you watch the waves crash against the shoreline.
Gaze at the Mighty Rock Formations Along the Coast
The stunning rock formations along our coastline are some of the most recognizable symbols of the Beaver State. It may sound odd, but taking in the sights of these giants is one of the most unique things to do on the Oregon Coast. Whether you're hiking in one of the state parks or taking a walk on the beach, we recommend stopping to appreciate Twin Rocks, Tillamook Rock Lighthouse, and Haystack Rock.
Climb the Astoria Column
Climbing to the top of the Astoria Column is one of the more unique things to do on the Oregon Coast. Head to the mouth of the Columbia River, where you'll find this 125-foot tower patterned after the Trajan Column in Rome. The 360-degree platform on top boasts breathtaking views of the river, mountains, and coastline for miles.
Plan Your Retreat to the Oregon Coast
There's no better way to make the most of your Oregon Coast vacation by booking a stay in one of our Starfish Vacation Rentals. We have properties in Arch Cape, Rockaway Beach, Cannon Beach, and Manzanita. Each of these towns is within 20 minutes of each other, so you can explore all of the great things to do each place offers. Take advantage of our unparalleled guest services to enhance your stay. You can request complimentary concierge services, a personal chef, or even pre-arrival grocery shopping and delivery.
What are you waiting for? Start planning your unique Oregon Coast getaway by booking one of our properties today. We look forward to welcoming to our beautiful state.