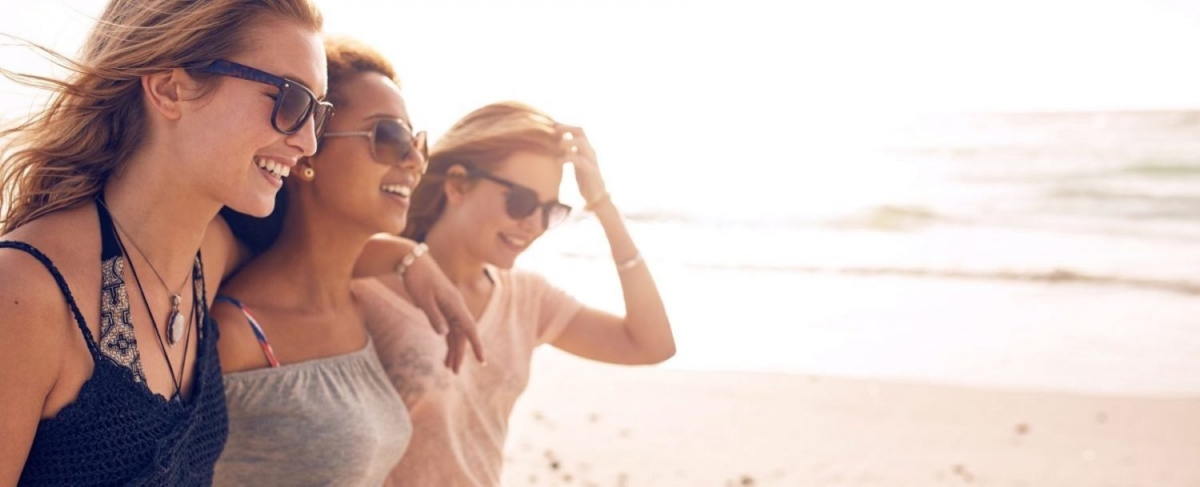 You'll never run out of things to do on the gorgeous coast of the Beaver State. But that doesn't mean you can't craft the perfect itinerary for an Oregon Coast weekend getaway! Whether you're traveling with your special someone or enjoying a family reunion, you'll find plenty of shopping, dining options, and outdoor activities for everyone.
Our Favorite Oregon Coast Weekend Getaway Options
There are so many ways to enjoy an Oregon Coast weekend getaway with family and friends. Whether you want to explore the diverse landscapes on foot or sample some of the best cuisines in the area, you'll find something that everyone in the family will love.
Take a Foodie Adventure
The towns along Oregon's Coast may not be big, but they sure pack in plenty of great dining options. You'll find everything from Caribbean-style eats at Castaways to Irish fusion at the Irish Table in Cannon Beach. For a quick bite to eat and some food education, head down to the Tillamook Creamery. A warning to all cheese and ice cream lovers: you may never want to leave after a visit.
Enjoy a Day of Shopping at Local Stores
Take an afternoon to relax during your Oregon Coast weekend getaway by shopping at one of the many local stores. The seaside village of Manzanita has a collection of shops, including a sweets store, a trendy eco-friendly clothing shop, and a market that's perfect for stocking the kitchen at your Starfish Vacation Rentals property!
Indulge in a Sensational Spa Treatment
Treat yourself to an incredible spa treatment on your Oregon Coast weekend getaway at Cannon Beach Spa. Book a treatment for yourself or a group of people for a soothing family bonding experience!
Go Kayaking Along the Gorgeous Coastline
There's so much to see when you take to our beautiful coastal waters. While you can't actually kayak along the rocky shores, places like Nehalem Bay offer excellent opportunities for wildlife viewing. This is a great activity for both kids and adults
Paddleboard in Local Rivers and Bays
Like kayaking, paddleboarding in Nehalem Bay and river area is incredibly popular. Not only is it fun for everyone in the family, but it's also a fantastic workout. And who doesn't love a good workout in a beautiful setting?
Spot a Whale
Whale watching is a year-round activity here along the Oregon Coast. Ecola State Park and Neahkahnie Mountain are the best spots to be on the lookout for gray and orca whales.
Hike to Your Heart's Content
Hiking is one of the top activities in the area, and it should be on everyone's Oregon Coast weekend getaway itinerary. Neahkahnie Mountain, Ecola State Park, and Saddle Mountain all over stunning views and fun hikes. Make sure you check the difficulty of each trail before starting your exploration, especially if you're with young children.
Relax With a Yoga Class
Clear your mind with a class at Cannon Beach Yoga Arts. You'll find an array of group classes and inventive workshops that are perfect for all experience levels.
For more great attractions and activities to enjoy on your Oregon Coast getaway with kids, check out our blog on family vacation ideas!
Plan Your Getaway With Starfish Vacation Rentals
Starfish Vacation Rentals offers a variety of luxury properties that provide the perfect home base for every kind of weekend getaway. Our properties stretch from Cannon Beach to Rockaway Beach, giving you easy access to all of the best things to do in our area. Want to make your getaway truly special? Our guest services are second to none on the Oregon Coast. We can help you plan on-site massages, a personal chef, and pre-arrival grocery delivery.
So, book your property today and get ready for the vacation of a lifetime. We look forward to welcoming you to the Starfish family!