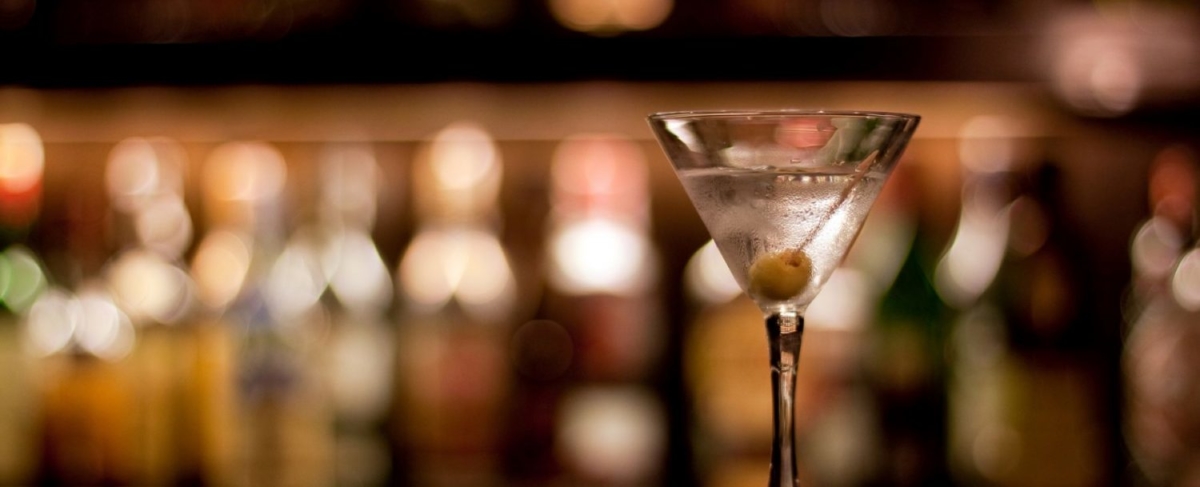 The coastal region of the Beaver State is home to many incredible outdoor adventures and activities, but there are also ways to enjoy the area once the sun goes down. While most bars and restaurants close before midnight, there are still plenty of options for those wanting to experience Oregon Coast nightlife! Keep reading to find some of our favorite spots to relax and sip your favorite libation from Cannon Beach to Manzanita.
The Best Spots to Enjoy Oregon Coast Nightlife
MacGregor's
This local whiskey bar — one location in Cannon Beach and one in Manzanita — is among our favorite Oregon Coast nightlife hotspots, especially for those who prefer an intimate setting while enjoying some of the finest spirits and handcrafted cocktails. The hours at both locations differ (Cannon Beach is typically open later), but they both offer incredible selections of spirits, including whiskey, cocktails, wine, and beer! Their authentic Irish cuisine includes a delicious charcuterie board that we highly recommend. But don't just take our word for it; check out MacGregor's for yourself!
Public Coast Brewing Co.
Public Coast Brewing Co. is a craft brew haven in Cannon Beach. This brewery offers a taste of Oregon Coast nightlife on the weekends with a great beer selection, a locally sourced menu, and live music every Saturday! We recommend the Dirty Fries – perfectly cooked french fries tossed in your choice of sauce, onions, jalapenos, and topped with blue cheese crumbles.
Warren House Pub 
This old-timey tavern is one of the few Oregon Coast nightlife spots open past midnight. The Warren House Pub, located at south end of Cannon Beach, provides guests with a warm and cozy atmosphere that is perfect for a relaxing, no-frills evening out. Ribs, steak, fish, and chowder are a few of the highlights on their rich and hearty menu that also includes a large selection of cocktails and beers. 
The Wayfarer Restaurant and Lounge
While The Wayfarer Restaurant and Lounge may not stay open until the wee hours of the night, their whiskey lounge is worth a trip in the evening (or, in the afternoon – it's vacation right?). Their mixologist crafts a variety of cutting-edge seasonal cocktails and classic favorites that are second to none. Start your night with a delicious fresh seafood dinner before heading out to enjoy the Oregon Coast nightlife in Cannon Beach.
The San Dune Pub
Located just steps from the beach in Manzanita, the San Dune Pub is a one stop shop for drinks, coastal fare, live music, and an unbeatable coastal vibe. A historical bar in town, the San Dune holds so many stories and laughs that fill the building (and cozy back patio) daily. They host live music every weekend, and screen most sports games on their 4 TVs. If you like a quick walk home after your night out, check out these homes within two blocks of the pub: Carmel by the Sea, Villa Manzanita, and Stone's Throw
The Wine Bar at Sweet Basil's Cafe 
Wine enthusiasts will love relaxing with a glass of their favorite red or white at The Wine Bar at Sweet Basil's Cafe. This Cannon Beach mainstay is the perfect spot to spend the evening chatting with family or friends as you savor Creole and Cajun cuisine in a comfortable and inviting atmosphere. Their extensive wine list will surely please everyone in your party.
Pelican Brewing 
Pelican Brewing is one of the newest members of the Cannon Beach community, but it's already a big hit with residents and visitors. Their restaurant features plenty of small-batch brews on tap along with a menu of tasty food items. Grab a seat at one of their fire tables outside and enjoy a specialty cocktail or refreshing beer. Make sure to keep an eye out for their scheduled trivia nights!
Plan Your Oregon Coast Vacation
After experiencing the local Oregon Coast nightlife, head back to your Starfish Vacation Rentals property to rest up for another day of fun! Our properties provide the ultimate Oregon Coast experience with incredible ocean views, modern furnishings, and fantastic locations. You can also take advantage of our guest services. From reserving a private chef to getting your groceries delivered before your arrival, we make sure that your vacation is as carefree and relaxing as possible!
What are you waiting for? Book one of our rentals today and start planning your dream vacation to the Oregon Coast!