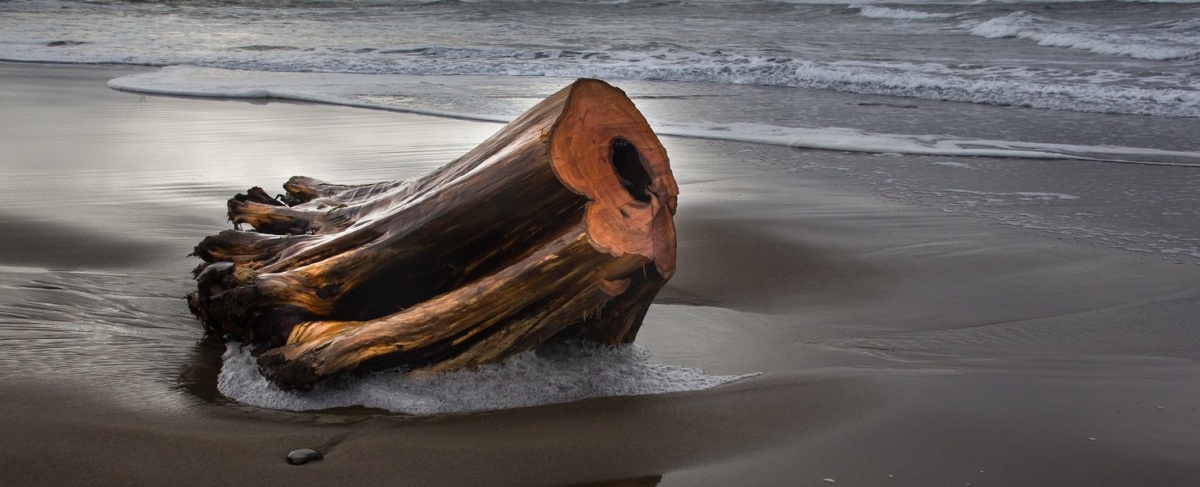 Ask a local about the best time to visit the Oregon Coast, and you may get an answer you didn't expect – wintertime. This unpredictable season is truly the coast's best-kept secret. When the beaches are empty, the waves are wild, and the steelhead trout taste better than ever. If you're thinking about visiting the Oregon Coast in winter, let Starfish Vacation Rentals be your guide! Here are some of our favorite things to see and do.
The Best Ways to Experience the Oregon Coast in Winter
Whale Watching
People come from all over the world to learn about the gray whales that travel along the Oregon Coast. Nearly 20,000 gray whales migrate through the area from mid-December through mid-January, making their way south from Alaska to the warm waters of Baja, Mexico. These majestic mammals move quickly and stay about 5 miles offshore.
Grab a pair of binoculars and look for whales from the beach, or take a chartered boat tour out on the water. There's even a Whale Watching Spoken Here program that offers an assisted whale watching week between Christmas Day and New Year's Day. Head to their website for more information.
Steelhead Fly Fishing
Fishing for steelhead trout is one of the most popular activities on the Oregon Coast in winter. The Nehalem River in Tillamook County offers ample opportunity to catch winter steelhead from February through April. Visitors should be aware that fishing here is strictly catch-and-release, so bring your camera to snap a picture of your catch!
Storm Watching
The Pacific Northwest is notorious for its wild winter weather. Dozens of storms pound the shoreline from November through March, bringing high winds, huge waves, and plenty of horizontal rain. But there's no need to get soaked during a winter storm! Weather-obsessed travelers can cozy up by the fire, sip hot chocolate, and watch the ocean's fury from the comfort of the couch.
Local Tip: Head to the beach after the storm and do some treasure hunting! You'll find all kinds of fascinating debris including Japanese fishing floats and biological specimens from the depths of the ocean. Don't forget to look for rainbows!
Cannon Beach Yoga Festival
Do you need some time to relax? Check out the annual Cannon Beach Yoga Festival where you can enjoy meditation sessions, workshops, special events, and more. Guests are welcome to attend one event or register for the whole weekend. All you need is some comfortable clothing and your mat! This year's festival is February 24-27, 2017.
Spend Your Winter with Starfish Vacation Rentals
When searching for the perfect place to call home this winter, look no further than our Oregon Coast vacation rentals. Our beautiful properties in Manzanita, Arch Cape, Rockaway Beach, and  Cannon Beach have everything you need for an unforgettable getaway. You'll enjoy upscale furnishings, high-quality linens, and concierge-level assistance throughout your winter vacation. We look forward to having you!
For more vacation planning tips and tricks,
read our blog about visiting the Oregon Coast in November.
Photo Credit: beachgrampa | Getty Images