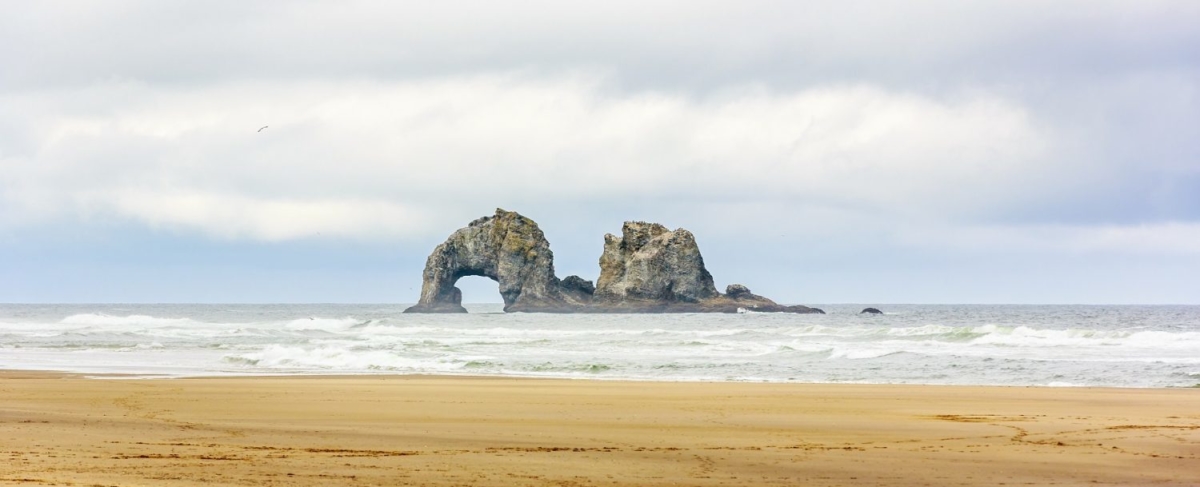 If you're traveling to the Oregon Coast to take advantage of the abundant and delicious clams, you're in luck! The Northwest Zone of Oregon, which is where all of Starfish Vacation Rentals beautiful homes are, features some of the best opportunities for clamming in the state. Peak Oregon clam season in this region tends to be in May and June, though there are some great opportunities to grab these mollusks all year-round. Get the scoop on where to go clamming on the Oregon Coast, as well as how you can find the best rental homes in the region!
Take Advantage of the Peak Oregon Clam Season
First thing's first: where to go clamming in Oregon? There are around 360 miles of coastline in Oregon. How do you find the best area to go clamming? If you're staying in Cannon Beach, Arch Cape, Manzanita, or Rockaway Beach, you're in luck! These towns are some of the best areas to get the delicious and sought-after razor clams. Rockaway Beach is one of our favorite spots to search for clams. In fact, if you book your home in one of our Rockaway Beach rentals, you'll be able to clam right outside of your back door!
When is the Peak Season for Clamming
Many locals consider peak Oregon clam season to be May and June. May on the Oregon Coast offers plenty of great opportunities for both crabbing and clamming. Consider spending one day combing the beaches for clams and the next visiting Tillamook Bay, Netarts Bay, or Nehalem Bay for peak Oregon Coast crabbing.
In June, bay clams is the most abundant species found along the beaches. Visitors can also enjoy the last razor clams of the season. The razor clam season in Oregon closes from July 15 to September 30 north of Tillamook Head. The limit for razor clams is the first 15 dug, meaning that diggers cannot sort or release the clams. These clams may be taken by hand, shovel, clam gun, or tube that meets the specifications of the Oregon Department of Fish and Wildlife.
Other species of clams available in the Northwest Zone include bay clams (which has a daily limit of 20) and purple varnish clams (which has a daily limit of 72). Any other species that you may come across are considered "other clams," which have a daily limit of 36 in aggregate.
Stay with Starfish Vacation Rentals
Before you get your buckets, salt, and shovels, you need to book a gorgeous property from Starfish Vacation Rentals. We have the best selection of homes on the Oregon Coast, perfect for families, girlfriends' getaways, or work retreats. Whether you're planning on booking your home early in the Oregon Coast clam season or you'd prefer to take advantage of those delicious bay clams, you can't go wrong with our homes. When it's time to cook those clams, take advantage of our amazing gourmet kitchens. You'll be able to easily whip up a delicious feast for your family or traveling companions. If you'd prefer to let someone else do the work (after all, you've been finding clams all day!), utilize our guest services. We'll arrange for our caterer to create a world-class feast in your own rental home. You won't have to lift a finger to enjoy a delicious dinner!
Browse our full list of properties and book today. We look forward to having you.