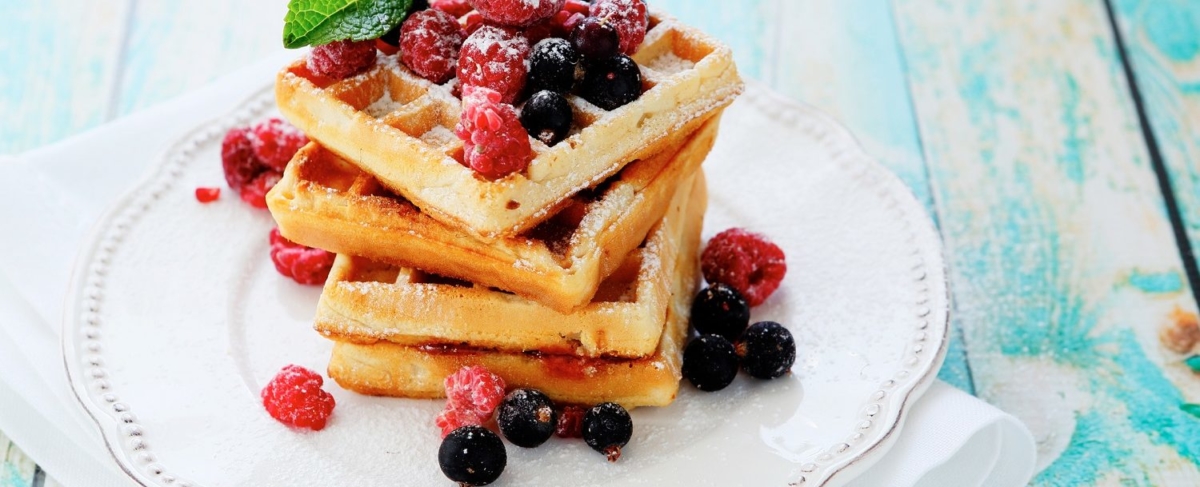 Are you craving a syrupy stack of waffles? How about an omelet made with local ingredients? Whatever what you're in the mood for, the Lazy Susan Café in Cannon Beach, Oregon is sure to please. This family-owned eatery is located on Coaster Square and serves up tasty options for breakfast, lunch, and dessert. In addition to great food, you can expect friendly smiles and warm hospitality each time you visit! Here are some of our favorite ways to indulge at the Lazy Susan Café.
Learn more about the Lazy Susan Café and other Cannon Beach restaurants on our Things To Do page. It's full of recommendations for great places to dine during your stay with Starfish Vacation Rentals.
Some of the Best Lazy Susan Café Menu Options
Breakfast
Boasting the best breakfast in Cannon Beach, Lazy Susan is the perfect place to start your day. Choose from delicious omelet options like country ham & cheese, shrimp, and mushroom served with your choice of sauteéd potatoes or fresh fruit. Or try their hot buttered waffles drizzled with homemade maple syrup. Yum! Breakfast favorites like muffins, granola, cereal, and yogurt are also available.
Lunch
After a few hours on the beach or at a state park, refuel with a hearty lunch at the café. Dishes like the broiled shrimp sandwich, Mediterranean seafood stew, and tuna-apple hazelnut salad will help recharge your batteries and leave you feeling full and satisfied. If you're in a hurry, grab something to go like a fresh fruit scoop or a cup of scratch-made soup.
Desserts
No trip to the Lazy Susan is complete without dessert! Before you head out, treat yourself to one of the café's homemade sweets like the Swedish creme pudding topped with Marionberry sauce. We also recommend the chocolate mousse French silk pie or the apple walnut cake. For a complete list of tempting food selections, be sure to take a look at their online menu.
When to Visit
Like most Oregon Coast restaurants, the Lazy Susan Café has different hours depending on the season. They are open six days a week (excluding Tuesdays) from 8 a.m. to 3 p.m. in the summer and 8 a.m. to 2:30 p.m. in the winter. Feel free to call the restaurant at (503) 436-2816 for more information on specific dates.
Book Your Stay with Starfish Luxury Rentals
There you have it – a complete list of what the Lazy Susan Café in Cannon Beach has to offer! Now that you know about one of the best restaurants in town, it's time to start planning your getaway. Our gorgeous Cannon Beach vacation rentals have everything you need: luxurious amenities, beautiful views, and plenty of space for the family to spread out and relax. We can even arrange services like grocery delivery and a private chef! All you have to do is tell us what you're looking for. Be sure to check our specials page for deals and give us a call to book your stay today. We look forward to having you!
Photo Credit: Olha_Afanasieva | Thinkstock