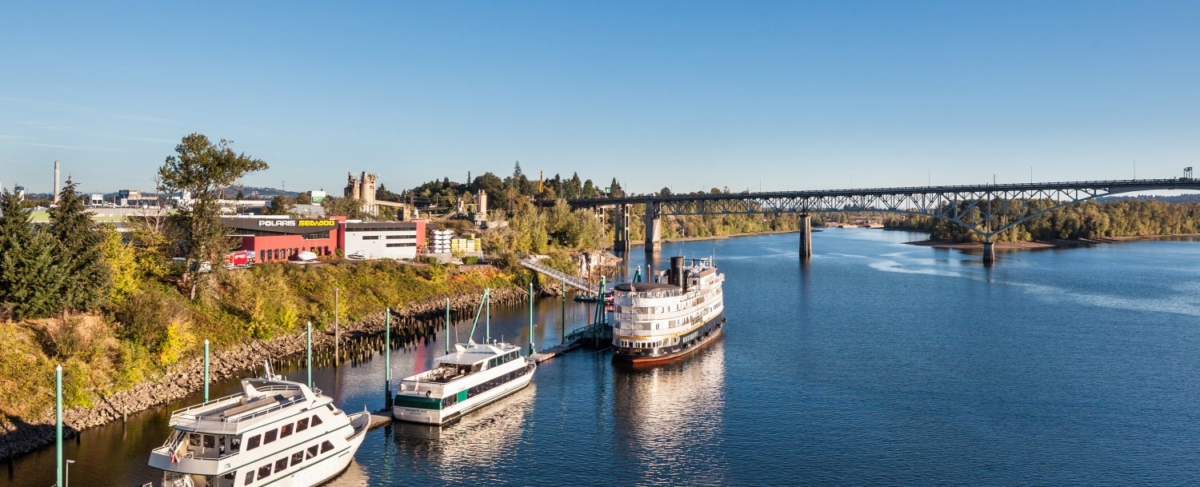 Are you planning a vacation to the Oregon Coast? How about a quick weekend trip from Seattle? Whatever your plans are, be sure spend a few days in Portland. You can see a lot of the city in just one weekend – from the bustling streets of downtown to artsy nearby neighborhoods. So what are you waiting for? It's time to pack your bags! Here's how you can plan the perfect getaway with our Portland 3-day itinerary.
Find out more about activities and attractions in Portland on our Things To Do page! It's full of suggestions for how to prioritize your trip.
Your Portland 3-Day Itinerary
Day 1: Discover Downtown
It's easy to spend an entire day strolling through downtown PDX. The city's walkable sidewalks offer easy access to great food, green spaces, cultural events, and even tax-free shopping. Start your day with brunch at a nearby restaurant (we recommend Tasty n Alder) before visiting local landmarks like Pioneer Courthouse Square, Washington Park, or the Portland Art Museum. When the sun begins to set, enjoy a handcrafted cocktail at one of the city's many dance clubs or bars. Check out our blog Downtown Portland: What To Do for more ideas.
Not staying in city center? No need to worry! Downtown Portland is accessible via car, bike, or public transportation and offers a mix of on-street parking and public garages.
Day 2: Go Sightseeing
Get your camera ready! Portland offers countless sightseeing opportunities. One of the most iconic sights is the St. Johns Bridge, a steel suspension bridge that spans the Willamette River. It's the tallest bridge in Oregon and boasts two 400-foot Gothic towers. Stop by and snap a few photos, then head to one of the city's many gardens. The Portland Japanese Garden, the International Rose Test Garden, and the Lan Su Chinese Garden are just a few local favorites. Spend your second day in the Rose City taking in all that this scenic region has to offer.
Day 3: Get Weird
We say this with love: Portland is weird. Flannel-clad hipsters and naked bike rides have made this Pacific Northwest city famous for its quirks. If you want to experience Portland's weirdness first hand, begin your third day at Voodoo Doughnut. This popular shop is known for its unusual treats – from the Old Dirty Bastard doughnut to the iconic Voodoo Doll.
After breakfast, say hello to the goats. (Yes, we said goats.) Portland's resident herd resides in Lents Town Center and is available to visit Tuesday, Wednesday, Saturday, and Sunday. Or, if you're got a passion for the paranormal, check out the Shanghai Tunnels. They run under the city and were once used for human trafficking. Visitors can take a two-hour Shanghai Ghost Tour to learn more about the city's haunting history.
Book Your Stay with Starfish Vacation Rentals
Now that you have your Portland 3-day itinerary, you're probably wondering where to stay! Those who want to be close to all the action will love our Brooklyn Cottage and its nearby restaurants, spas, and entertainment. For a more relaxed vibe, reserve our colorful and eclectic Luna Serena rental near the Alberta Arts District. If you want to experience the ultimate in luxury, 617 Brownstone is ideal. With original artwork, extra-high ceilings, and a fabulous rooftop deck, this exclusive townhouse is truly one-of-a-kind. Book online or give us a call and start planning your trip to the Portland today!