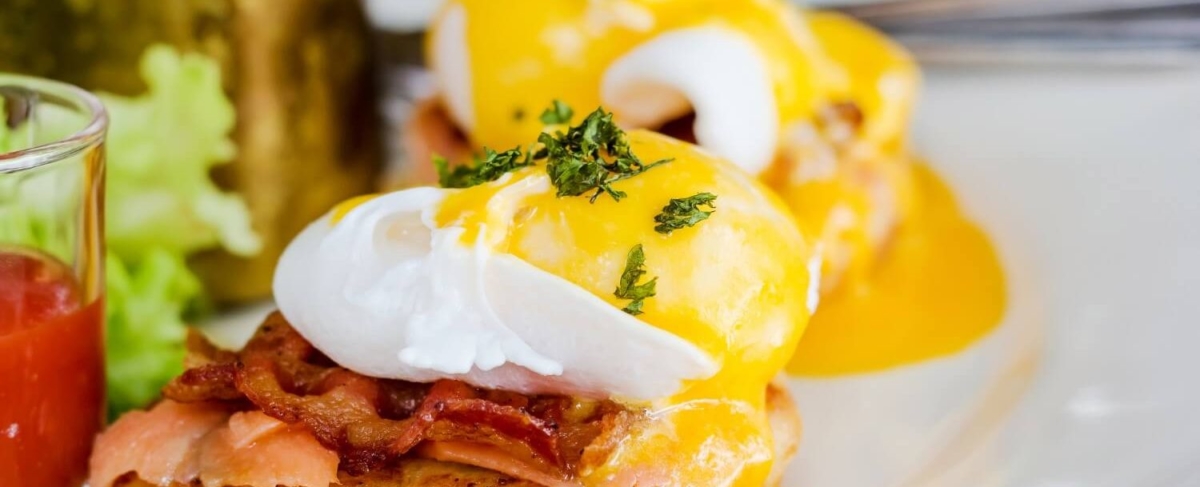 Start your day off right with a delicious breakfast! After all, it's the most important meal of the day. Whether you enjoy a hearty meal that gives you tons of energy or you're just looking for a great cup of coffee and pastry, you'll be able to find it in Cannon Beach. Discover where to find the best breakfast in Cannon Beach! We've listed our picks for the best attractions, cafes, shops, and art galleries along the Oregon Coast! Planning your trip is easy when you use our free Vacation Guide.
The Best Breakfast in Cannon Beach: A Guide
Lazy Susan Cafe
Located in Coaster Square, the Lazy Susan Cafe is an area staple. This family-owned eatery is open six days a week and is known for serving up breakfast favorites like omelets, poached egg specials, and waffles. They even have yummy lunch items and desserts. We promise this restaurant's great food, cozy atmosphere, and friendly waitstaff will have you coming back for more!
Pig

'n 

Pancake

Pig 'n Pancake is a casual, family-friendly eatery that overlooks downtown Cannon Beach. Here, diners can choose from 35 different breakfast options served all day long – including the owner's famous homemade pancakes. From buttermilk and sourdough to French batter pancakes, these decadent creations are a must-try during your visit.
Crêpe Neptune
You don't have to travel all the way to France for an incredible crepe! Crêpe Neptune offers a variety of savory and sweet treats that are sure to satisfy your palate. (Not sure what to order? Try the classic Nutella crepes. They are to die for!) Gluten-free, dairy-free, and buckwheat batter is also available, so you can join in on the fun no matter what your dietary needs are.
The Wayfarer
At the Wayfarer Restaurant and Lounge, guests can indulge in gourmet dishes that feature local produce and some of the freshest seafood available. This oceanfront eatery boasts unique breakfast items like Dungeness crabmeat benedict, buttermilk biscuits and gravy, and cinnamon French toast. Yum!
Sleepy Monk Coffee Roasters
With a myriad of roasts and blends to suit a variety of tastes, Sleepy Monk Coffee Roasters is our go-to for a fresh cup of joe. That's why they're also one of our favorite coffee shops on the Oregon Coast! All of their coffees are sourced internationally, certified organic, and roasted in small batches. It's the perfect place to go after indulging in the best breakfast in Cannon Beach.
Book Your Stay with Starfish Vacation Rentals
You know what's even better than enjoying the best breakfast in Cannon Beach? Staying in the most gorgeous accommodations in town! Starfish Vacation Rentals has an amazing selection of top-notch properties in Cannon Beach, as well as in Manzanita, Rockaway Beach, and Arch Cape. No matter the reason for your visit or the time of year, you'll find just what you need in our inventory of homes.
Take a look at our stunning rentals and book today! We look forward to having you.