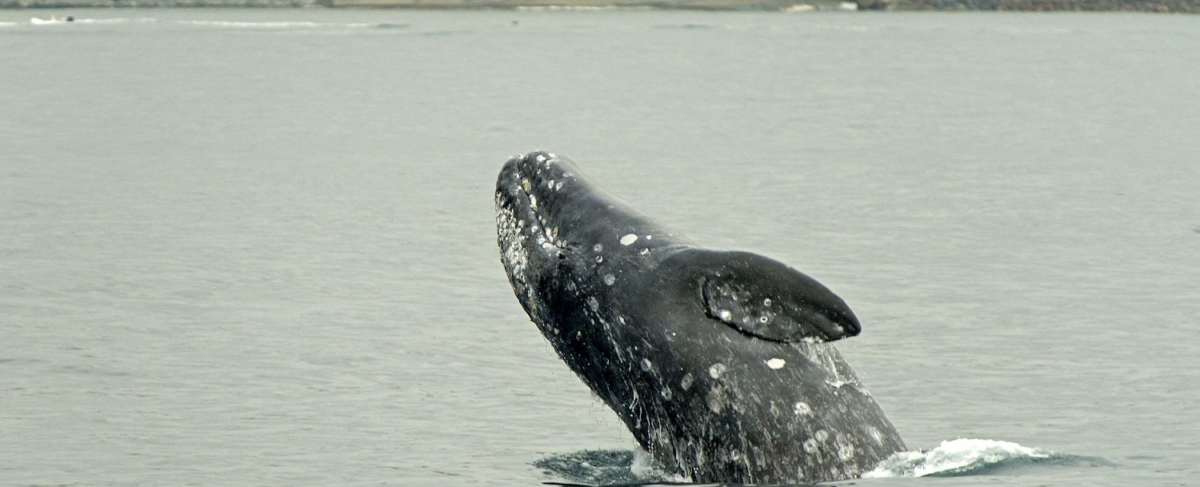 Is whale watching on your bucket list? It should be! There's nothing quite like seeing these massive creatures in their natural habitat. The Oregon Coast happens to be one of the best places to go if you're hoping to spot one of these animals. Find out everything you need to know about whale watching on the Oregon Coast!
Before you go on your whale watching adventure, be sure to fuel up with a hearty meal! Access our free Vacation Guide for the inside scoop on the best restaurants, cafes, and bars in the area. No matter your preferences, you'll be able to find something to whet your appetite!
Everything You Need to Know About Whale Watching on the Oregon Coast
When To Go
Unlike many places in the world, whale watching on the Oregon Coast is a year-round activity. Gray whales migrate from their feeding grounds in the Bering and Chukchi seas around Alaska from mid-December through January. They head to their breeding grounds in Baja, California, and Mexico, where warm-water lagoons become nurseries for expectant mothers. Then the whales migrate back north to Alaska from late March to June.
Where To Go
While any location with an ocean view may yield whale sightings, we recommend visiting Ecola State Park or Neahkahnie Mountain. You can you locate the whale spouts with your naked eye, then focus with binoculars. You can even enjoy guided whale watching with Whale Watching Spoken Here.
The Whale Watching Spoken Here program offers three weeks of assisted whale watching: the week between Christmas and New Year's, the last week in March, and the last week in August. During each program, hundreds of volunteers man 28 sites along the coast from Ilwaco, Washington to Crescent City, California. Their trained staff will teach you more about the whales and how to spot them.
What You'll See
The two whale behaviors that get people excited are spy hopping and breaching. Spy hopping is when a whale sticks its head straight up out of the water to see what's going on. Breaching is where the whale throws its body up out of the water and falls on its back or side with a tremendous splash. No one knows why whales breach. Theories range from a way to knock off external parasites, such as barnacles, to a form of communication, to just for fun!
Book Your Stay with Starfish Vacation Rentals
After your day of whale watching on the Oregon Coast, return to one of the stunning homes from Starfish Vacation Rentals. We have an incredible selection of properties located in Arch Cape, Rockaway Beach, Cannon Beach, and Manzanita. Check out our incredible list of guest services, which includes pre-arrival grocery shopping, mid-stay housekeeping, and even a personal chef! We are dedicated to making sure that your stay in a Starfish Vacation Rentals property is wonderful.
Check out our full list of properties and book today! We look forward to having you.