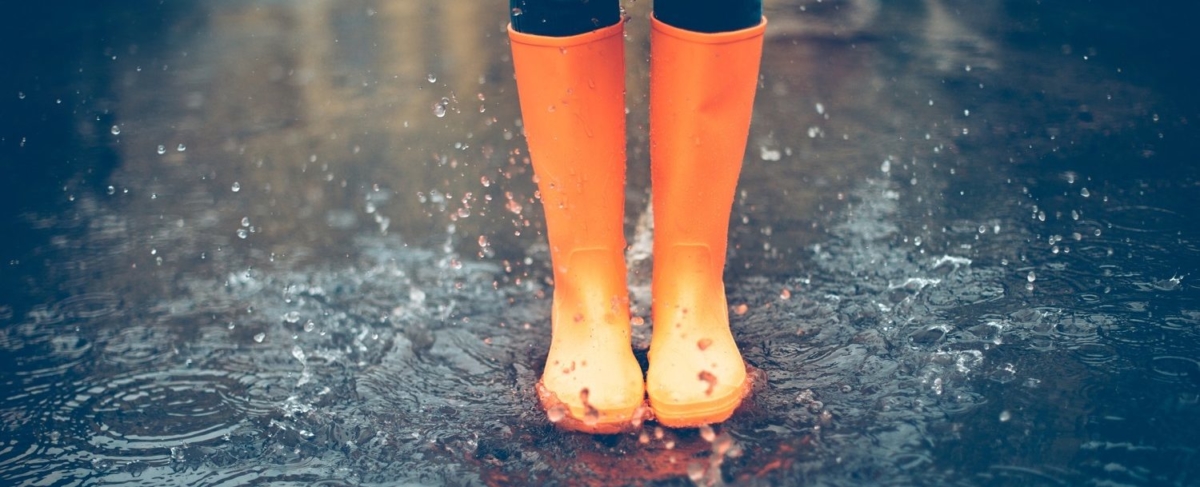 As beautiful as the Oregon Coast is, we do get our fair share of rainy weather. Visitors to the region are frequently worried about finding fun activities to enjoy during less-than-pleasant weather. Not to fear, however! There are so many fun things to do in Cannon Beach when it's raining. Check out some of our favorites below!
We've listed some of our top picks for things to do in Cannon Beach when it's raining, but that's just the beginning! 
The Best Things to do in Cannon Beach When It's Raining
Visit the Cannon Beach History Center & Museum
Originally opened in 1998, the Cannon Beach History Center & Museum is a great attraction for visitors of all ages and definitely makes the list of our favorite things to do in Oregon when it rains! The museum features a rotating selection of temporary exhibit, as well as a couple of permanent exhibits. The first is the Native American Longhouse, an authentic recreation that is hands-on. Learn about how the earliest Americans lived when you look at this life-sized model of a fishing hut. The other permanent exhibit is the A Place by the Sea, which details all the wonderful qualities that have attracted visitors to Cannon Beach over the years.
Cozy up in a Coffee Shop
Cannon Beach happens to be the home of some of the best coffee shops in the Oregon Coast! If you're wondering what to do on the Oregon Coast when it rains, why not stop by one of these establishments and enjoy a cup of Joe and a good book? Sleepy Monk is a great pick for the adventurous coffee drinker. They have a wide variety of roasts and blends, each internationally certified organic and roasted in small batches. For a truly cozy environment, head to Insomnia Coffee Co., the best place to enjoy a delicious latte by the fire. If you're interested in a snack or lunch, Sea Level Bakery + Coffee is the place to be! Their menu includes made-from-scratch French bread and pastries, acai bowls, soups, sandwiches, and more!
Tour Art Galleries
Cannon Beach is known for its thriving art community. In fact, it was named one of America's Best 100 Art Towns! Aside from the stellar annual art festivals, like the Stormy Weather Arts Festival, there are a ton of fantastic galleries in town. The Cannon Beach Gallery Group is a great resource for the various places in town, including Icefire Glassworks. This shop features handmade glass pieces which play with color and light. DragonFire Gallery is an excellent stop if you're looking for a wide range of pieces, as they display all types of media, from paint to metal. Steidel's Art and Custom Framing features works by Bill and Sam Steidel. Chat with them when you visit the studio! For a contemporary art gallery, visit Modern Villa Gallery.
Enjoy Some Retail Therapy
Whether you're looking for something special to take back with you or you simply enjoy browsing, take advantage of the great Cannon Beach shopping. Bruce's Candy Kitchen is a much-loved store in town, and it's no wonder why! The delicious confections sold here are enough to satisfy anyone's sweet tooth. Jewelry by Sharon Amber is another great shop, with gorgeous pieces that utilize pearls, gemstones, and even basalt pebbles! Josephine's is a must for anyone looking for a gift to take back. They carry handmade jewelry, home decor, and other one-of-a-kind pieces made by Josephine herself! Finally, enjoy the Christmas spirit all year-round when you visit Yuletides Christmas Shop.
Relax in a Gorgeous Home from Starfish Vacation Rentals
The best indoor activities in Cannon Beach will be found in a beautiful property from Starfish Vacations Rentals. Enjoy convenient amenities, luxurious accommodations, and gorgeous locations when you book a rental with us! We have an incredible selection of properties in Cannon Beach, many of which are just a short walk from downtown as well as a short stroll from the coast.
Check our full selection of homes and book today! We look forward to having you.