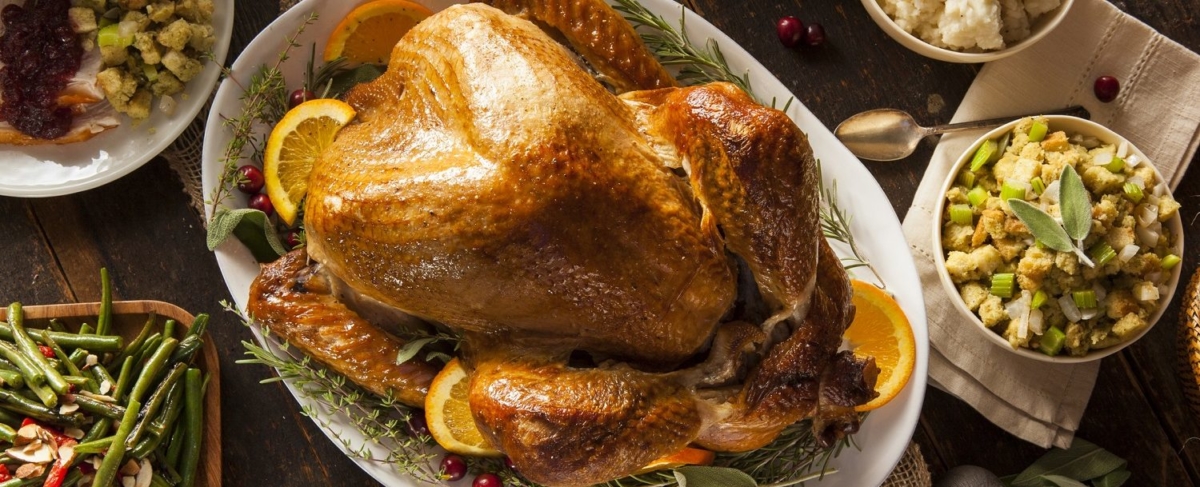 It's official: summer is over and the holidays will soon be upon us. While many consider this their favorite time of year, preparing for Thanksgiving can often be more nerve-wracking than it is enjoyable. Between getting the house ready for guests, purchasing necessary food and drinks, and coordinating travel plans, a single day can quickly turn into a week of stress! This year, give yourself the gift of relaxation and spend Thanksgiving on the beautiful Oregon Coast. Below are some hints to help you plan your trip:
Experience Thanksgiving on the Oregon Coast
Play Football
There's nothing better than some pickup football! Book your stay in one of our oceanfront vacation rentals and have your Turkey Bowl game in the sand this year. Our homes are just steps from the sand, offering beautiful views and easy access to the beach. If the weather is preventing you from scoring a touchdown outside, curl up in front of the TV and watch this year's big game with a backdrop of the Pacific Ocean.
Dine In
Cooking with family is a great way to bond during your Oregon Coast getaway. Simply pick up some groceries from a nearby market and head back to your vacation rental for dinner. We suggest stopping by Fresh Foods, which has a location in Cannon Beach and another in Manzanita. They have a wide selection, including specialty items for those with dietary restrictions. When you combine incredible ingredients with the gourmet kitchens, top-notch appliances, and spacious dining areas found in our rental homes, you'll be able to prepare and plate a Thanksgiving meal in no time.
A great option for those who don't want to cook is ordering take-out. If you're staying near Manzanita, we recommend Manzanita Grocery & Deli. "The Little Apple" is open on Thanksgiving Day and offers homemade dinners complete with a roasted turkey, mashed potatoes, gravy, cranberry sauce, and vegetables. You can even order a delicious pie for dessert. Call (503) 368-5362 or visit their website to learn more.
You may also choose to have your Thanksgiving dinner catered by Nannette Cooper. She has over 25 years of experience and sources fresh ingredients to craft some of the finest meals on the North Coast. Her style is rooted in the region, buffeted by relationships with local fisherman, farmers, and foragers. Each menu is specifically designed to meet customer's needs and can be enjoyed just about anywhere – from your vacation rental to the beach by a toasty bonfire. To contact Nannette about your Thanksgiving meal, call 
503-297-4090
.
Dine Out
Want to enjoy Thanksgiving dinner without all the cleanup? Visit one of the many terrific restaurants that dot the coastline. With someone else preparing the meal, you can sit back, relax, and truly give thanks. Just be sure to make your reservations ahead of time! Here are a few local eateries that offer Thanksgiving dinner.
Stay with Starfish Vacation Rentals

Don't let the anticipation of the holidays leave you feeling overwhelmed! Enjoy beautiful views, a great meal, and some much-needed relaxation in our family-friendly vacation rentals. From two bedrooms to six, our homes are spacious enough for your family to spread out. We also offer a number of pet-friendly properties so your furbaby can join in on the fun! No matter which one you choose, a restorative Thanksgiving on the Oregon Coast is sure to become a holiday tradition in your home. Check our availability and book your stay today.
Looking for more fun things to do? Read our blog about visiting the Oregon Coast in November.