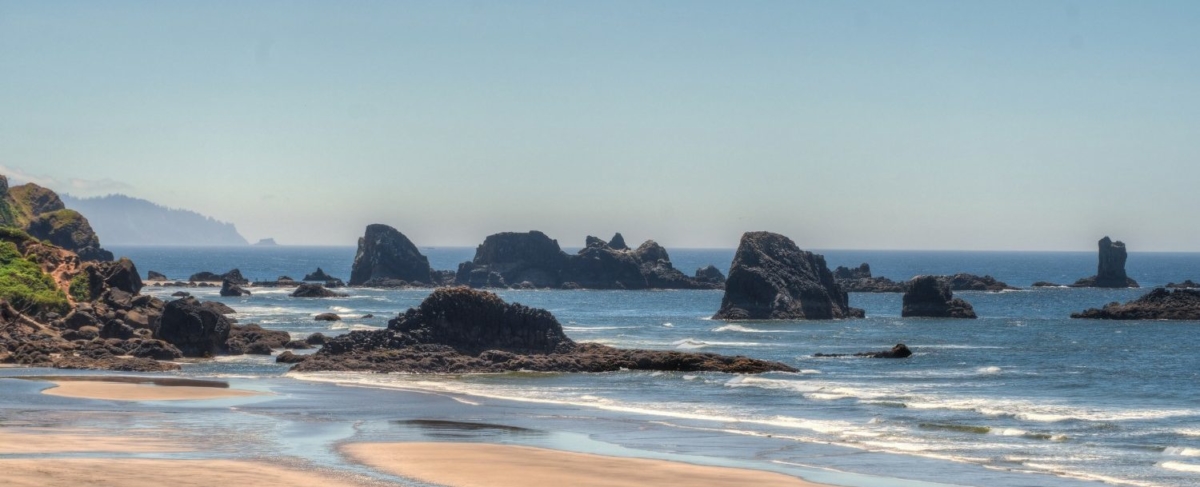 Oregon Coast is home to some of the best state parks in the country. With gorgeous sunsets over our rocky shoreline, iconic landmarks, and an abundance of wild animals, you may never want to leave! With stunning homes in four towns, you won't have to look far from your Starfish Vacation Rentals property to find state parks on the Oregon Coast!
Visit These State Parks on the Oregon Coast
Ecola State Park
Ecola State Park is located around Tillamook Head, between the towns of Seaside and Cannon Beach. This park is a fantastic option for guests who would like to take beautiful photographs, but don't mind hiking to find that perfect lookout spot. There is a fantastic trail system in this park, including an eight-mile segment of the Oregon Coast Trail. Enjoy the view from Indian Beach and try to see if you can spot any of the whales that migrate through these waters. You may also see deer, elk, or eagles during your trek.
Oswald West State Park
If you'd prefer to surf during your vacation, then head to Oswald West State Park! Aside from the miles of well-maintained hiking trail, the park features Short Sand Beach (called Shorty's by the locals), which is one of the most popular surfing spots along the Oregon Coast. Oswald West State Park is located near Arch Cape and spans 2,448 acres.
Haystack Hill State Park
Located about 15 minutes from Ecola State Park, Haystack Hill State Park features acres of dense forest. This is a great spot for visitors looking for quiet seclusion. Just be sure to keep an eye out for any elk that may be wandering around.
Hug Point State Park
Five miles from Cannon Beach is Hug Point State Park. This area used to be a road used by travelers in the 19th-century. Today, guests can walk along the original stagecoach road at low tide and see the mussels, anemones, starfish, and other sea creatures. You can even see the stagecoach wheel ruts carved into the rocks!
Stay with Starfish Vacation Rentals
While you're visiting the state parks on the Oregon Coast, be sure to stay in the best properties available! Starfish Vacation Rentals has the best selection of homes in the region, in Cannon Beach, Arch Cape, Rockaway Beach, and Manzanita. Consider booking Neah-kah-nie Treasure, a two-bedroom, two-bathroom home that is located in Nehalem. This secluded home offers a hot tub and a huge outdoor deck with comfy seating and a stunning view of the ocean. This is the perfect home for guests who want to have a quiet, cozy vacation with plenty of privacy.
Are you ready to book? Take a look at the rest of our properties and reserve a home today! We look forward to having you.