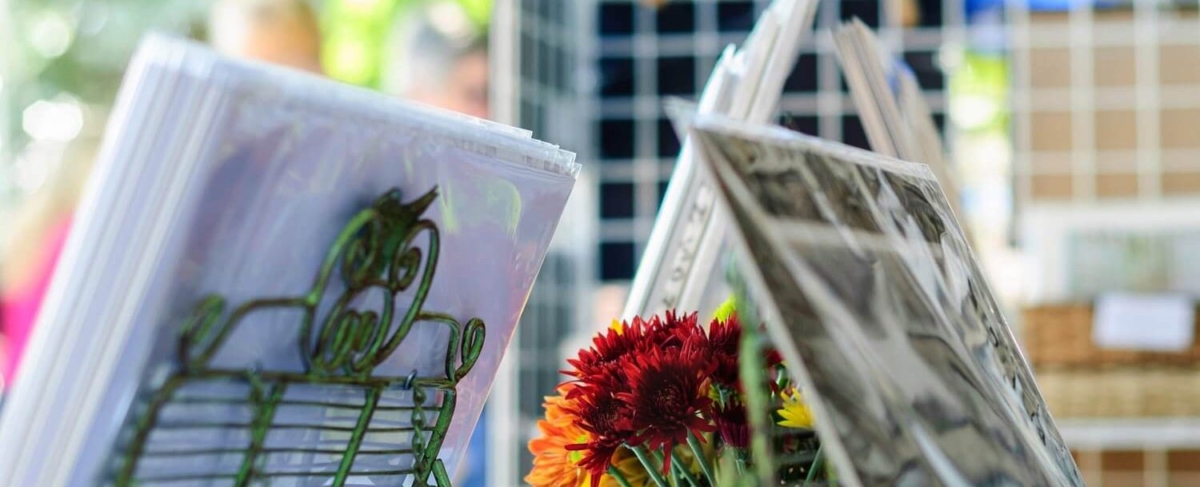 With gorgeous vistas and a quiet atmosphere, it's no wonder that Cannon Beach was named one of the best small art towns in America. Our beautiful seaside community has embraced that moniker, hosting plenty of excellent art festivals and special events throughout the year. The season kicks off with the Annual Spring Unveiling Art Festival! Visitors will have a chance to meet and chat with some amazing artists local to the Oregon Coast, as well as attend special receptions, demos, and events.
Attend the Annual Spring Unveiling Art Festival
For almost 20 years, the Cannon Beach Gallery Group has hosted this much-anticipated event to allow artists to showcase their newest creations. Each local gallery puts on their own demonstrations or presentations to entice visitors to stop by. Additionally, local restaurants often feature special menus which are inspired by some of the works on display. It's a full sensory experience! The 2019 Spring Unveiling Art Festival will take place from May 3 to 5.
A Preview of a Few of the Galleries Featured During Spring Unveiling Art Festival
Archimedes Gallery
When compared to the other galleries in Cannon Beach, Archimedes Gallery showcases more contemporary pieces. Their focus is on artists from the Pacific Northwest and beyond.
Bronze Coast Gallery
As the name suggests, Bronze Coast Gallery focuses on sculptures and bronze casting. You will find the occasional original painting, however, as this gallery features more than 30 award-winning artists from all over the world.
Dragon Fire Gallery
Dragon Fire Gallery proves that you can add a gorgeous piece to your home without breaking the bank. The media on display ranges from paint to metal and everything in between.
Icefire Glassworks
If you're searching for your next vase, light fixture, or centerpiece, Icefire Glassworks is the place to go. There are four main artists whose work is featured in the gallery, so you'll have a great selection of different styles.
Modern Villa Gallery
Contemporary works are the name of the game in Modern Villa Gallery. When you visit, you'll tour the diverse inventory of original paintings, each available for purchase. There are 10 main artists featured, and you can read about them on their website!
Northwest By Northwest Gallery
If you only have time to visit one gallery, make it Northwest By Northwest Gallery. They have over 30 years of experience behind them, so you can trust that you're browsing through a meticulously curated selection.
Book Your Stay Today!
Whether you decide to visit our beautiful town to see the Spring Unveiling Art Festival or one of the other many Cannon Beach events, be sure to book your property from Starfish Vacation Rentals. We have the best inventory of luxury homes in Cannon Beach, as well as other stunning properties in Rockaway Beach, Arch Cape, and Manzanita. Add to that our convenient guest services, and you've got the trip of a lifetime is waiting for you on the Oregon Coast!
Browse our full selection of rentals and book today! We look forward to having you.