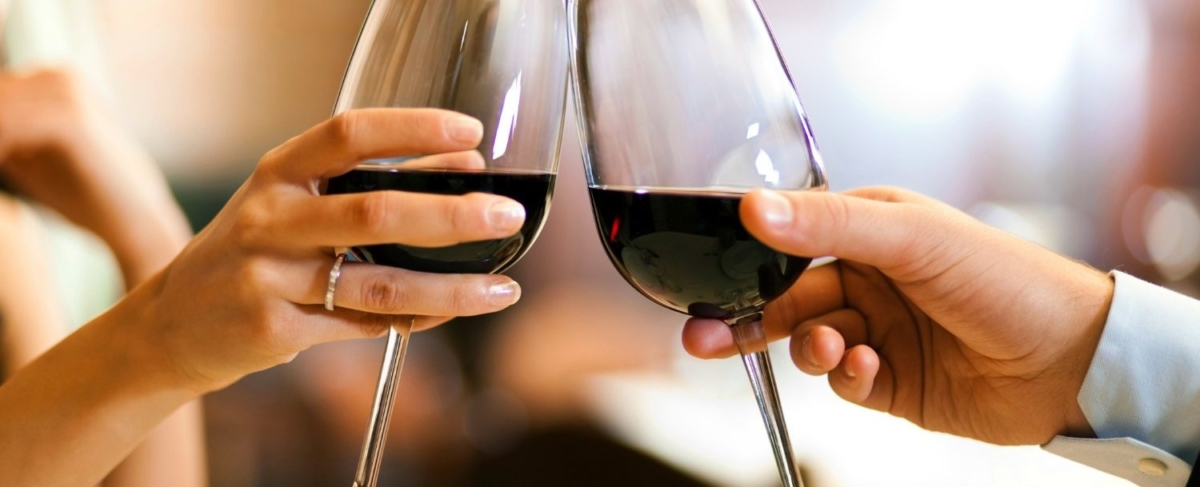 While Napa Valley in California is often thought to be the place to go for the best American wines, there is a lesser-known region right here in Oregon that is just as impressive! The sprawling Willamette Valley boasts more than 500 wineries, and over 19,000 acres of vineyards call this region home. Whether you're in the mood for a robust red or fruity white, you'll find it in the Willamette Valley. Here are some things you should know about this acclaimed wine region and our favorite Oregon Coast Wineries
How to Experience Wine Country in Oregon
Visit the Willamette Valley
Just a few miles from Portland and 90 minutes from the Coast, the Willamette Valley's temperate climate and rich soil provide a perfect growing environment for Pinot Noir, Pinot Gris, Riesling, and Chardonnay grapes. Here, vintners take time to produce award-winning wines, and family-owned wineries welcome visitors year-round. Two of the best times to visit are Memorial Day Weekend and Thanksgiving weekend when wineries that are typically closed to the public open their doors for tastings and offer an exclusive look at their facilities.
Local Tip: Be sure to bring your camera! The Valley offers spectacular views of the Cascade Range to the east, the Oregon Coast Range to the west, and the Calapooya Mountains to the south.
Visit These Nearby Oregon Coast Wineries
If taking a day trip to Wine Country doesn't fit into your vacation plans, don't worry! There are a number of wineries near the Coast that are perfect for an afternoon adventure. Check out some of our favorites below and visit the Oregon Wine Country website for a full list of Willamette Valley wineries.
Nehalem Bay Winery
Located in Nehalem, the Nehalem Bay Winery is housed in a historic building, offers delicious wines and a gorgeous view of the local dairy farms. This is a great place to visit if you're taking a day trip to the area. It's near antique shops, fine-dining restaurants, and boutiques. They have a wide variety of wines, from sweet to sparkling!
Shallon Winery
For unique varieties of wine, visit Shallon Winery in Astoria. This winery is famous for creating the first and only whey wines. This one-man operation creates a chocolate-orange wine and a cranberry wine. Shallon is one of the smallest wineries in the United States and has been in business for over 30 years.
The Winery at Manzanita
The Winery at Manzanita is a must for any guests staying in this area. They serve locally roasted coffee, pastries, and breakfast sandwiches in the morning, and sandwiches, sausages, salads, and other delicious treats to accompany the many wines in the afternoons and evenings. You can even purchase a DIY s'mores kit to cook over a fire pit!
Westport Winery
Guests to Cannon Beach should definitely add Westport Winery to their itinerary! There are over 30 varieties of wines available here, as well as delicious food at The Sea Glass Grill, their onsite restaurant. Purchase a souvenir at their gift shop or explore the grounds. You're sure to have a great day at Westport Winery!
A little further away:
Alexana Winery
For the full "winery" experience, head to Alexana Winery in Newberg. They grow their own grapes at their vineyard, using science and plenty of love to create the ideal conditions for Pinot Noir. Their hard work has paid off, with their incredible award-winning wines as proof!
Adelsheim Winery
Also in Newberg is the Adelsheim Winery. It's been named one of the Top 100 Wineries by Wine & Spirits in 2017 and for a good reason! They create award-winning Oregon Pinot Noir and Chardonnays that are sure to impress the most discerning palate.
Anam Cara Cellars
Anam Cara Cellars, another winery in Newberg, is dedicated to creating eco-conscious wines that are Low Input Viticulture and Enology and Salmon Safe.  
Amity Vineyards
Amity Vineyards, in Amity, was founded in 1974 and specializes in Pinot Noir, Pinot Blanc, White Pinot Noir, and Riesling. Find out why Anam Cara Cellars has had such success when you visit and taste for yourself!
Book Your Stay with Starfish Vacation Rentals


After a wonderful day of sipping and savoring, come back to your Oregon Coast vacation rental and continue to unwind. Our properties in Cannon Beach, Manzanita, Rockaway Beach, and Arch Cape have fabulous amenities and unbeatable views. We even offer seasonal vacation specials to help you save on your trip. Feel free to browse our rentals and find your perfect home.
If peace and privacy are what you're looking for, consider booking Starfish Cove. This three-story townhome has gorgeous interior design and a prime oceanfront location in Rockaway Beach. You'll even find some wonderful shops and restaurants just two blocks away.
To learn more about Starfish Cove and other properties nearby, check our availability online or give us a call at (503) 297-4090. We look forward to having you!