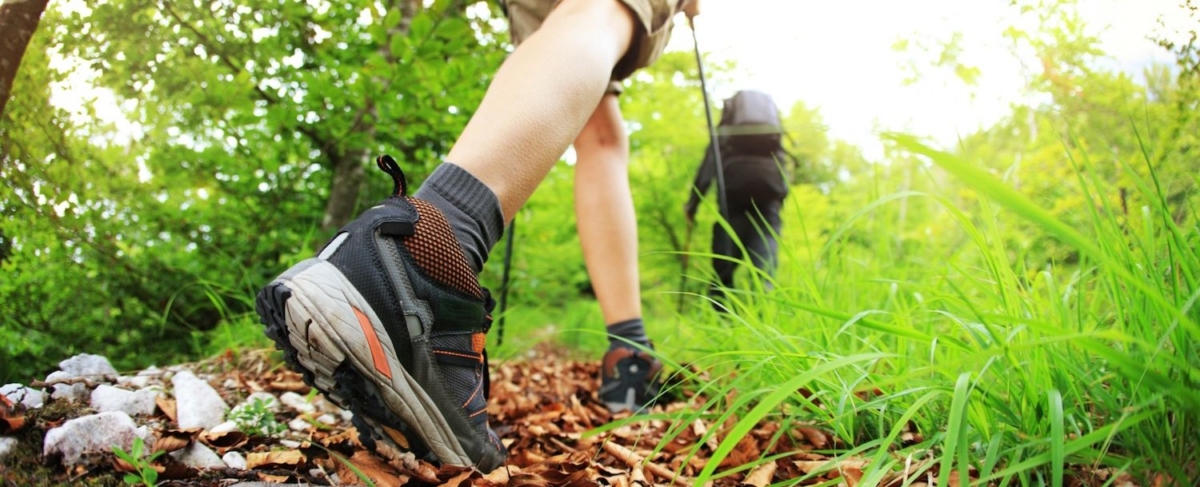 More and more, businesses are learning that co-workers who bond together will better work together. That's why corporate retreats have become so popular. It's the perfect way for a team to build trust, create fun, and unwind! If you're planning a corporate retreat to the Oregon Coast, we can help! Here are a couple of our favorite Oregon Coast retreat ideas.
Our Favorite Oregon Coast Retreat Ideas
Explore the Gorgeous Coastline
The goal of any good business retreat is to get your staff out of the office and in a new setting. There's no better place to do that than the Oregon Coast! We've got plenty of beautiful spots to hike or kayak the day away.
One of our favorite areas to spend the day is Ecola State Park, which is located between Seaside and Cannon Beach. Explore the trails, which offer views of secluded coves, lush forests, and the Tillamook Rock Lighthouse. In the winter and spring, keep an eye out for the migrating gray whales!
Another great park to visit during your trip is Oswald West State Park. It's near Arch Cape and is one of the most beautiful parks in the region. There are plenty of things to do in the park, from walking along Short Sand Beach to hiking Neahkahnie Mountain.
If you'd prefer to take a guided tour, Lor's Tours is the solution for you! She offers a zip line tour, where guests can soar over a beautiful lake. Lor also has a guided hiking tour, which leads guests along the Fort to Sea Trail. This scenic walk is three miles long and gives visitors the chance to see some local wildlife and snap some beautiful photos. (If you need tips on taking pictures, check out our blog on the best photography spots along the Oregon Coast!) When you book with Lor's Tours, you won't need to worry about transportation. Lor and her 14-person van will take you to your destination!
Enjoy a Brewery Tour
A brewery tour along the North Coast Craft Beer Trail is a fantastic addition to any corporate retreat! It's a great way to explore the gorgeous coastline while tasting some of the excellent local brews. If you need some assistance planning your tour, we can help! We are happy to arrange transportation through our concierge service so that you and your coworkers can enjoy visiting these Oregon Coast breweries safely. Simply contact us after booking your home, and we'll do the rest!
Go Whale Watching
Whale watching may not seem like your typical corporate retreat idea, but then again, you're not planning a common, boring getaway! Seeing these massive and majestic animals gives a new perspective to anyone who goes whale watching on the Oregon Coast. If you're visiting during the spring, you'll have no trouble finding reputable charters to take you out on the water.
Stretch it out with Cannon Beach Yoga Arts
Yoga is a fantastic exercise for anyone looking to center themselves and create a new sense of focus. No matter the experience level of your group, you'll find the perfect class at Cannon Beach Yoga Arts. We suggest the Yoga Basics course, which covers the foundational postures, basic techniques, and the principle behind the movements. You'll be able to take your newly discovered knowledge back to the office and continue your practice with your co-workers!
Enjoy a Catered Dinner
Often, finding a restaurant to accommodate more than 10 people at once can be a struggle. Luckily, we can arrange for a private caterer to prepare an in-house meal for your retreat! You'll enjoy a world-class meal without even having to leave the comfort of your rental property. It's just one of the many amazing things we offer through our guest services!
Use These Corporate Retreat Ideas in a Home From Starfish Vacations Rentals
The first step to putting these Oregon Coast retreat ideas to the test is reserving a home from Starfish Vacation Rentals. We have the best selection of properties along the Oregon Coast, each meticulously maintained and of the highest quality.
Consider renting Stone's Throw, one of our biggest homes in Manzanita. This six-bedroom, three-bathroom home can accommodate up to 16 guests. Located next to Laneda, Manzanita's main street, this property is perfect for guests who want to explore the town. It features a large gas grill, a beautifully landscaped yard, two separate laundry facilities, and a huge, fully-equipped kitchen.

Santo Cristo is another excellent option. Located in Cannon Beach, this five-bedroom, four-bathroom property can sleep up to 14 guests. Santo Cristo comes with top-notch amenities, like a basement equipped with a 66" flat-screen TV, a ping pong table, and shuffleboard. There's also a multi-level deck, which is perfect for al-fresco dining. It even has multi-zone radiant floor heat! Plus, you're just a 10-minute walk from Cove Beach, a beautiful scenic section of coastline.
Take a look at the rest of our rentals and book today! We look forward to having you.