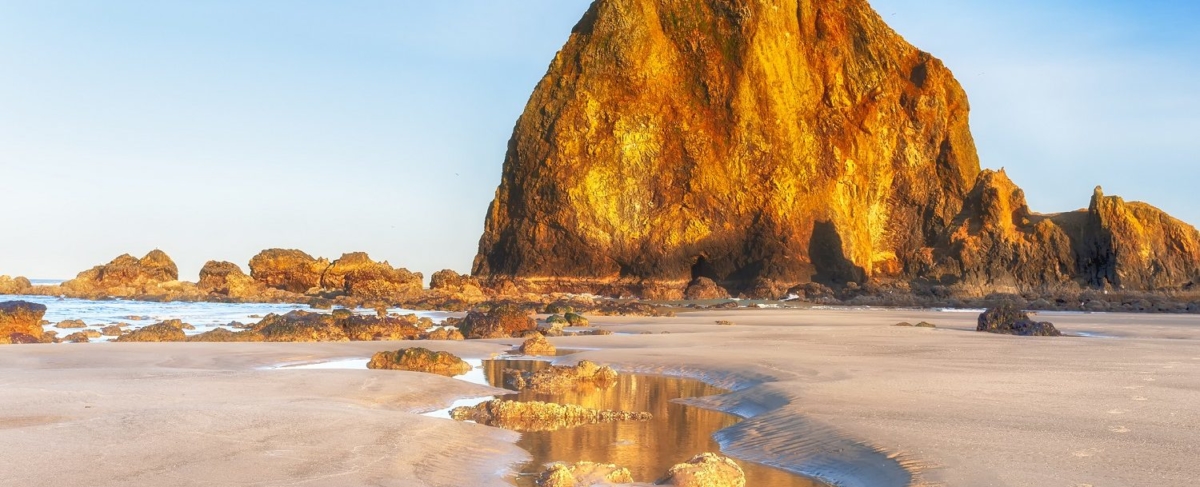 Planning a trip for a large group can seem like an impossible task. From finding activities that will please everyone in your party to finding the perfect accommodations, it can be a daunting project! It doesn't have to be. Below, we've listed our favorite travel planning tips to help you arrange your next Oregon Coast getaway for groups
Understanding Your Group
Before actually planning anything, start by taking a closer look at your group (and finalizing the group members). You won't be able to make sure everyone has a good time if you don't know who's actually coming!
Once you know who's in and who's out, start looking at the makeup of your group. Is it a couples getaway? Are you planning a trip for a group of old friends? A vacation for you and your extended family? What about kids? How many are coming and how old are they? Start asking yourself questions like these and you'll begin to understand your group and can keep their needs in mind as you continue to plan.
Getting Everyone on the Same (Web)page
Create a private Facebook Event page for your getaway and invite everyone who's coming. You can use it to ask questions, post updates, finalize plans, exchange contact information, share ideas, arrange travel, and even share pictures during and after the trip.
It's really great for asking questions and making sure everyone has a chance to reply before a decision is finalized. Plus, a Facebook Event will save the hassle of massive, unwieldy email chains and be a central hub for everyone in your group to refer back to.
Balancing the Budget
Nobody likes to talk about money, but it's essential when planning a group trip. You'll need to get a sense of everyone's budget before making any plans.
A good way to get a general idea of the budget is to create an anonymous survey using a free tool like SurveyMonkey. Ask questions like:
How much do you feel comfortable spending on this trip?

Would you prefer that everyone share the costs equally or that everyone pays what they can?

Where do you want to spend most of your budget: Location, Activities, or Food?
Once you've got a rough idea of where you stand, you can finalize your budget, and really focus on the planning.
The Big 3: Location, Activities, Food
When it comes to planning a successful group trip, there are three fundamental keys to planning a successful trip: deciding on the right location, planning activities that suit your group, and making sure everyone enjoys the food. If you get the big three right, you're well on your way to having a memorable group travel experience. But how do you do it?
Food on the Oregon Coast
No matter the length of your group vacation, you're not going to want to cook every meal. After all, this is supposed to be your vacation! However, you probably won't want to go out to eat for every meal either. So you need to find a balance.
The best way to do this is to start by deciding breakfast, lunch, and dinner. Decide the meals you'll be eating at local restaurants (make sure to check their hours and whether you can make reservations for your group) and which you'll be cooking at home. If you need help finding great local restaurants, access our free Vacation Guide! We've listed our favorite places to eat along the Oregon Coast. You're sure to find something to love in our Vacation Guide.
One of my favorite things to do is to have each person (or a couple people) responsible for one home cooked meal for the group. It's a great way to show off cooking skills and a shared, homemade meal is a great way for the group to feel closer together.
Have an Adventure
Now you can start planning your activities around your meals. And the Oregon Coast has plenty of great activities for any group. Access our free Vacation Guide for a list of our favorite things to do on the Coast. Or check out our blog for even more great articles! We've listed a couple below to get you started:
Location isn't Just a Place to Stay
You're almost there.
With your meals and activities planned, you just need decide on a location. But a location isn't just a place to stay. It's the homebase for your entire trip. You need plenty of room for everyone to be comfortable, the amenities to keep your group happy, and you'll need to be near the activities you've got planned. Below, we've listed some fantastic vacation rentals for large groups:
Stone's Throw
Stone's Throw is one of our largest home, comfortable accommodating up to 19 guests. This six-bedroom, three-bathroom home is located in the center of Manzanita. The home features a fully-equipped kitchen with spacious counters (perfect for making those homemade meals), custom-built dining tables which can seat 14, and a large outdoor gas grill. You'll love relaxing in the hot tub or sitting on the west-facing deck in the evening.
Rancho del Mar and Beach Pines
Rancho del Mar and Beach Pines are two bungalows located next-door to each other in Arch Cape. Rancho del Mar is the larger home, with four bedroom and two bathrooms. Beach Pines features three bedrooms and one bathroom, and is also pet-friendly. If you've on vacation with another family, renting these homes together is a great plan. You'll be near enough to your traveling companions without having to sacrifice your privacy.
Villa Manzanita
Villa Manzanita, located in Manzanita, is a fantastic option for parties of 10 or less. This four-bedroom, two-bathroom property is just steps away from the beach, near the best coffee shops, stores, restaurants, and attractions in town. This spacious home is perfect for trips with extended family or friend getaways.
Condos on the Oregon Coast
Another option for maintaining privacy during your vacation is renting a condo! We have a great selection of rooms available. Look for condos that are located in the same building. Again, you'll be able to maintain your privacy without having to separate yourself from your group. Plus, you'll be able to take advantage of the great amenities.
The Sea Star and The Nordic Star
Cannon Beach is one of the most popular towns on the Oregon Coast. Luckily, we have two homes located within one block of each other that is perfect for trips with another family. The Sea Star and The Nordic Star are both three-bedroom, two-bathroom homes that is just a short walk from the beach.
Take Advantage of our Guest Services
Let us help you plan your Oregon Coast getaway for groups! We offer a range of guest services, from our complimentary concierge service that can help you find the perfect activities for your guests to our pre-arrival grocery shopping. Simply let us know what to stock up on and we'll make sure it's in your home when you arrive! We also offer mid-stay housekeeping (a must when staying with a large group), a personal chef (enjoy a restaurant-quality meal in the comfort of your rental home!) and an onsite massage.
Browse our full selection of properties and book today! We look forward to having you.