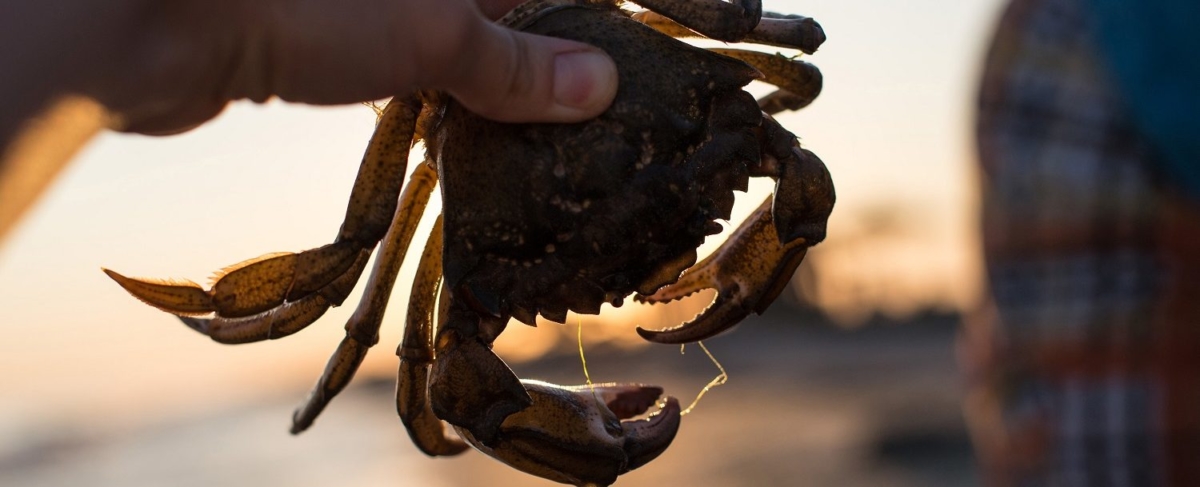 Crabbing is a quintessential part of a Pacific Northwest vacation. It's perfect for a fun day out with the family! Our region's inlets, bays, and estuaries are home to many tasty species, including the popular Dungeness crab. All you have to do to get started is to visit a local fishing business for gear and supplies, then head to the water. If you're unsure as to where to go, we can help! Keep reading to discover some of our favorite Oregon Coast crabbing spots.
Top 3 Places for Oregon Coast Crabbing
Tillamook Bay
Fed by five freshwater rivers and the salty Pacific Ocean, Tillamook Bay is the second largest bay in Oregon. It's also one of the most active crabbing spots on the Northern Coast. Head to Garibaldi Marina for supplies, then take your pots and nets to the public crabbing dock.
Garibaldi also offers boat rentals for those who want to explore the bay. There are some excellent opportunities for crabbing west of the port near the jetties on either side of the channel. You can also check out "Crab Harbor," tucked behind Kincheloe Point across the main channel from the Painted Rocks. Both spots are accessible by boat.
Netarts Bay
Netarts Bay is a hidden gem on the northern Oregon Coast. It's just 15 minutes from Tillamook and offers boat and bank crabbing year-round. You'll find crowds of crabbers here in the summertime, but if you want to hit the peak season, we recommend visiting in months that end in "ber." That means crabbing in September, October, November, and December.
Nehalem Bay
Though much smaller than Tillamook, Nehalem Bay offers exceptional crabbing opportunities near Rockaway Beach. Like Netarts Bay, the best time to catch Dungeness crabs here is from late summer to the beginning of winter. Summer crabbing is pleasant as well, but much of your catch will be in softshell condition and won't have as much firm meat.
While visiting Nehalem Bay, visitors are welcome to drop nets or pots from a boat. You can also crab off the docks of Kelly's Brighton Marina. Owner Kelly Laviolette instructs guests on the fascinating art of crabbing and will teach you how to catch, clean, and cook Dungeness crabs properly. The marina even has tanks with live crabs, clams, and oysters that you can cook up and enjoy right on the dock.
Crabbing Rules & Regulations
Before you head out to these fantastic crabbing spots, be sure to get a shellfish license! It's different from a fishing license and is required by the Oregon Department of Fish & Wildlife to harvest crabs and clams. Most local businesses sell licenses, so be sure to pick one up before you head out.
There are also limits on how many crabs you can catch. Most of the time you're looking for Dungeness crab, and the daily limit is 12 males that are at least 5 ¾" inches across. The second most sought-after species is red rock crabs. You can catch up to 24 of any size per day.
Book Your Stay with Starfish Vacation Rentals
When it's time to start planning your Oregon Coast crabbing adventure, be sure to book your stay in one of our beautiful vacation homes. Our rentals in Manzanita, Arch Cape, Rockaway Beach, and Cannon Beach have everything you need for the perfect getaway. Enjoy upscale furnishings and concierge-level assistance throughout your stay. We can even arrange for a private chef to prepare an upscale dinner in the comfort and privacy of your vacation rental. Browse our guest services to see the many convenient extras we offer.
Take a look at all of our properties and book your stay today! We look forward to having you.