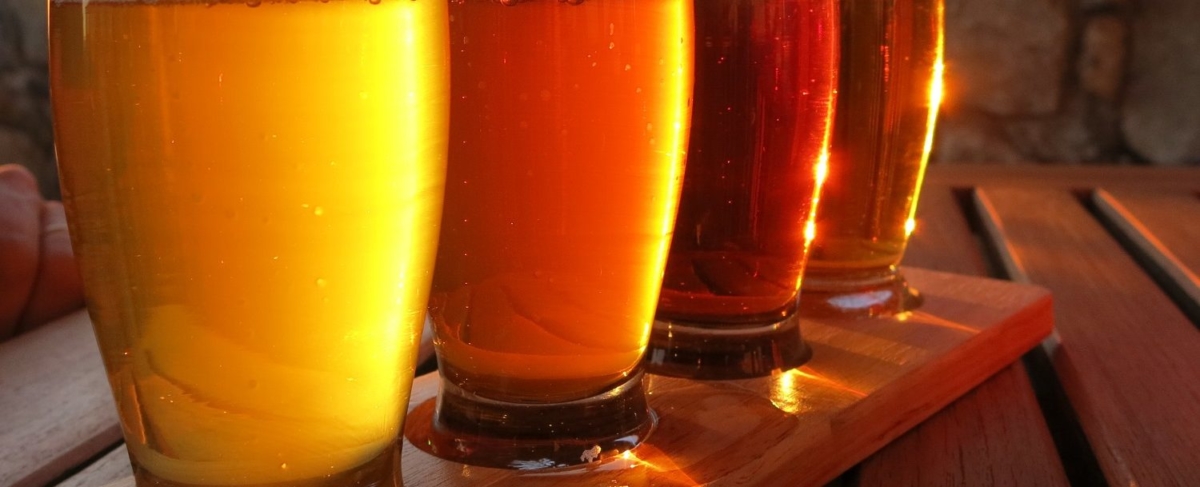 Scattered along the edge of the Pacific coastline, Oregon Coast breweries are some of the best in the country. Whether you're a beer aficionado or simply enjoy a good, cold pint, you'll love exploring these Oregon Coast breweries and brewpubs. So get ready to take a guided tour or sip on some beers while watching the waves! Oregon's local breweries will meet your every need. Here are some of our favorites.
Top 6 Oregon Coast Breweries
One of the best ways to experience Oregon Coast breweries is by signing up for the North Coast Craft Beer Trail. A car, bus, or trolley will take you to ten breweries between Astoria and Seaside. At the end of your trip, you'll receive a free souvenir glass! This is the best way to visit a great range of breweries safely. Cheers to that!
Fort George Brewery | Astoria
Originally a single brewpub, Fort George Brewery and Public House encompasses a whole city block in Astoria. This massive warehouse crafts delicious, original beers that are distributed only in the Pacific Northwest. Be sure to take a brewery tour and explore the facility's restaurants, music venues, breweries, and tasting room.
Buoy Beer Company | Astoria
Buoy Beer Company is another one of our favorite Astoria breweries, located on the banks of the Columbia River. Here, beers are made with a few pure ingredients and a whole lot of local flavor. Guests can visit the taproom for a cold one and some classic American grub.
Seaside Brewing Company | Seaside
If you're looking for one of the best breweries in Seaside, Oregon, we've got just the spot! Seaside Brewing Company has turned the old Seaside City Jail into a spacious brewery that produces five craft beers on site. They also have a taproom and pub where you can pair your pint with a heaping bowl of chowder or a hearty hamburger. Yum!
Pelican Brewing | Pacific City, Cannon Beach, Tillamook
Pelican Brewing Company was established by three beer lovers in 1996. Today, Pelican is an industry leader with multiple locations and over 300 prestigious awards. Feel free to take a tour of the microbrewery, or visit the full-production brewery that ships truckloads of beer each day. You can also enjoy scrumptious beer cuisine at one of their brewpubs and taprooms.
Public Coast Brewing Co. | Cannon Beach
Are you traveling with children? Then head to Public Coast Brewing! At Public Coast, everyone is welcome, including even dogs. Kick back on the patio when the weather is nice, or grab a stool at the wrap-around bar. Public Coast even have live music on weekends!
Bill's Tavern | Cannon Beach
Bill's Tavern is another great option for those seeking a kid-friendly brewpub. This Cannon Beach staple is known for its microbrews, fish & chips, and comfortable, saloon-like vibe. The outdoor patio is a fantastic place to people-watch during the busy summer season.
Book Your Stay with Starfish Vacation Rentals
After your day exploring these Oregon Coast breweries, return to a gorgeous home from Starfish Vacation Rentals! Consider booking The Nordic Star, a Cannon Beach property that is just a five-minute drive from Bill's Tavern. This three-bedroom, two-bathroom home is just a short walk to the shoreline and features a great view of Haystack Rock. This home is fantastic for families who don't want to sacrifice privacy or space during their annual vacation.
Take a look at the rest of our accommodations and book today! We look forward to having you.