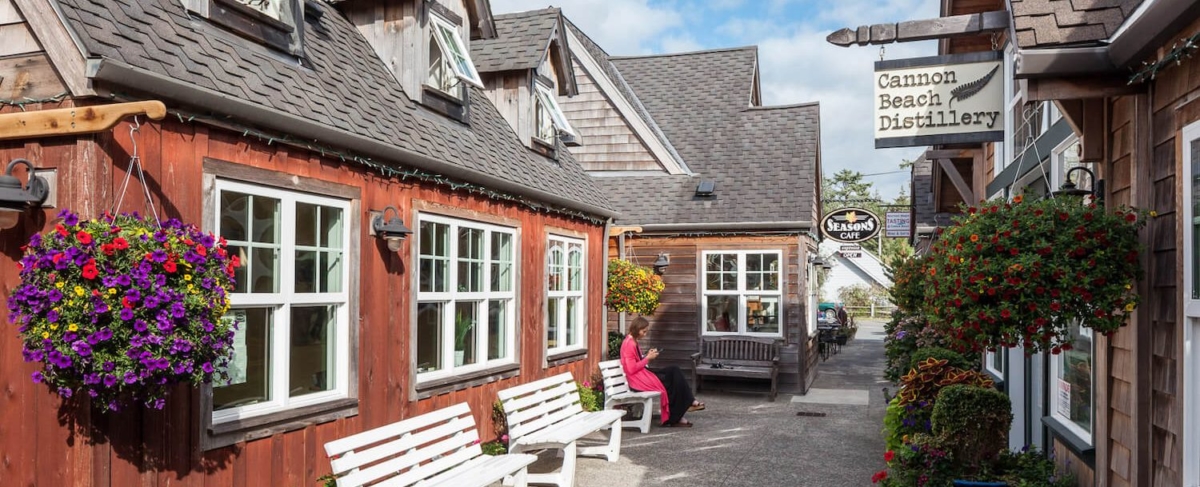 The Oregon Coast is quickly becoming known as one of the premier culinary destinations in the country. Here, farm-to-table dining is more than just a trendy buzzword. It's just the way we've always done things! With the Pacific Ocean to the west and farms, ranches, and creameries dotting the coast, restaurants don't have to search far for fresh, local, and high-quality ingredients. If learning about the many nearby restaurants and farms sounds like something you'd enjoy, then plan to browse the North Coast Food Trail during your next stay with us. This organization links breweries, wineries, eateries, and more to make it easy for visitors and residents to find the best stops in the region! Discover everything you need to know about the trail, as well as how to find the best rental homes in the Oregon Coast!
About the North Coast Food Trail
The North Coast Food Trail winds from Cannon Beach to Lincoln City and includes farms, popular foraging spots, farmers markets, breweries, wineries, distillery, cooking schools, shops, and restaurants. There are dozens of businesses partnered with the trail, so we won't be able to go over all of them in this blog! If you need help picking just a few places to go, we suggest you check out these fantastic spots.
Some Great Businesses on the Trail
EVOO Cannon Beach
Talented couple Bob Neroni and Lenore Emery-Neroni have transformed their passion for food and education into EVOO, a one-of-a-kind experience that's the perfect addition to any foodie's vacation. During your time, you'll watch the chefs prepare three entrees, which are paired with three excellent wines, followed by a dessert. You won't just enjoy a delicious dinner. You'll come away knowing how to make this meal yourself! You'll also learn about finding sustainable and in-season ingredients, pairing wines with dishes, and food safety. They have lunch, bistro, and dinner shows, so choose the one that best fits your schedule!
Meadow Harvest
If you plan on taking advantage of the gourmet kitchen in your vacation home from Starfish Vacation Rentals, you should stop by Meadow Harvest. This family farm sells 100% grass-fed beef and lamb. Meadow Harvest focuses on sustainable practices so that the land and the animals are always taken care of. Make an appointment to visit their farm and buy their product!
Offshore Grill and Coffee House
Offshore Grill and Coffee House is one of the newer spots in Rockaway Beach, but it's already made a big impression! They have an eclectic menu with Asian, classic American, and Spanish influences. The chefs utilize local ingredients whenever possible, and you can taste the quality and care in the food! From fresh seafood to hearty vegetarian options, you'll find plenty to enjoy. They are open for breakfast, lunch, and dinner, and proudly serve coffee from Sleepy Monk Coffee Roasters, one of our favorite coffee shops in Cannon Beach!
Cannon Beach Distillery
Finish your day of good eats with a drink at Cannon Beach Distillery! All of their spirits are made from scratch on site. They offer a selection of rum, gin, whiskey, and seasonal spirits. Discover for yourself why they were named one of the top five craft rum distilleries in the country by USA Today.
Start Planning Your Oregon Coast Getaway
Are you ready to enjoy the best of the North Coast Food Trail? The first step is booking a home with Starfish Vacation Rentals. We have an outstanding selection of luxury properties in Cannon Beach, Rockaway Beach, Arch Cape, and Manzanita. When you stay with us, you know you're getting excellent service and top-notch amenities every time!
Browse our selection of homes and book your stay today! We look forward to having you.