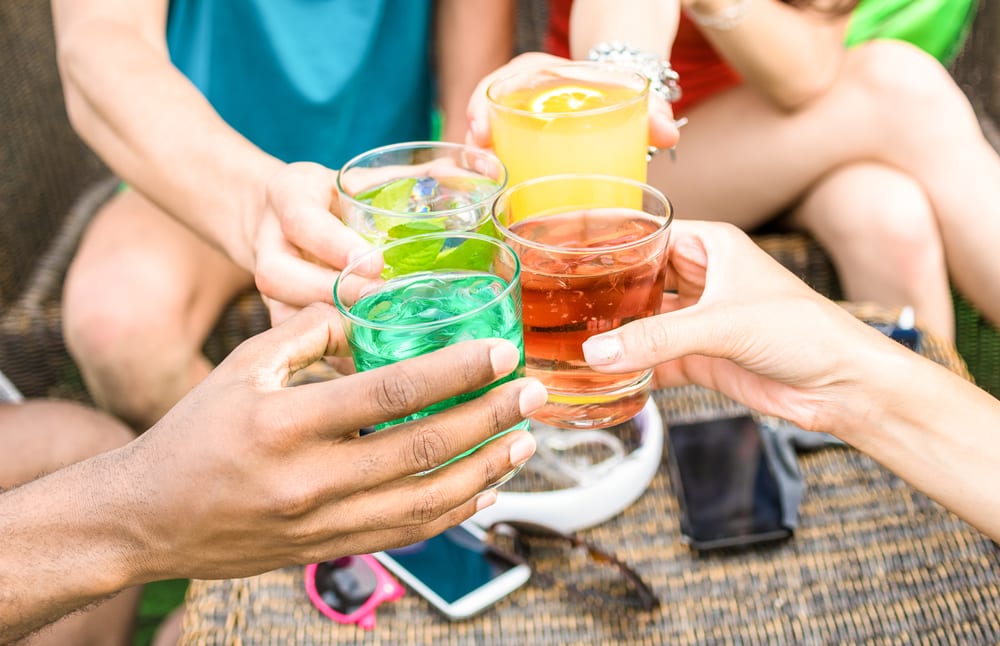 The great, infinite ocean, the white, sandy beaches, and the cool breeze you feel under the hot Oregon sun is the perfect excuse to hold an artisanal beverage in your hand. Being next to the ocean, especially in or near paradisiacal Cannon Beach, can feel like paradise. There are plenty of Cannon Beach bars that agree! If you're on vacation and in the mood for some 21+ fun, the bars near Cannon Beach should be #1 on your Coastal Oregon vacation bucket list.
The 3 Hippest Bars in Cannon Beach
If you're planning on sipping and savoring some local wine or craft ales this fall, remember that food pairs well. Luckily, a majority of the bars in Cannon Beach are stocked with savory nibbles. If you want to visit only the best bars in the area, then continue reading – we'll guide you to the right places.
For a buoyant atmosphere, delicious beer, and tasty bar food, you'll want to head to Warren House Pub. If you're not a beer drinker, don't worry, this place has a full bar and a team of mixologists that can make any drink that your heart desires. With plenty of outdoor seating and ample fresh air, you'll unquestionably love the distinctive experience at Warren Warren House Pub!
What's better than one bar? Two! That's what you'll find when you come to MacGregor's. Though whiskey is their specialty, there are plenty of cocktails for you to enjoy as well. Whiskey tastings are an excellent activity for craft spirit lovers. If you get hungry, indulge in the delicious bar food.
Outdoor seating, televisions, a full bar, and a delicious variety of local cuisines is what makes Bill's Tavern a hot spot in Cannon Beach. You might even see a few four-legged friends that take advantage of this pet-friendly bar! Enjoying yourself, your company, and your drinks is easy when you go to Bill's Tavern & Brewhouse.
Our luxury rental homes are located all over the Oregon Coast, and we definitely have a few that are near the bars of Cannon Beach. From your rental, you can bask in breathtaking views of the ocean. And inside our oceanfront properties, you can swiftly step outside and immediately feel the warm sand between your toes. Our rental homes are available in Manzanita, Cannon Beach, Rockaway Beach, and Arch Cape, so no matter where you stay, there's plenty of exploring to do! To book one of our beautiful rentals, give us a call at 503-297-4090.