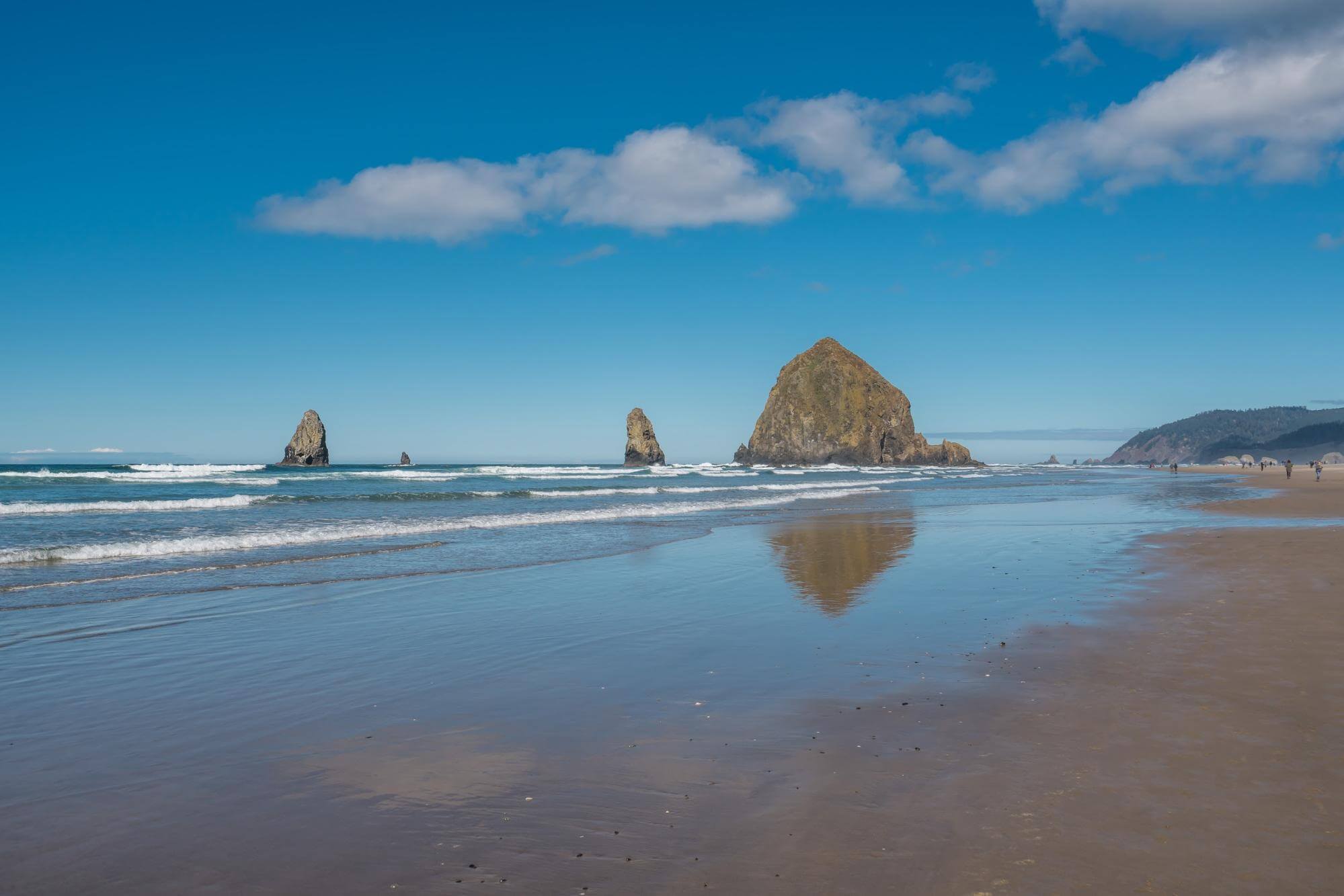 Summertime means beach days! Cannon Beach is the most popular beach in the Pacific Northwest, and for good reason. Its picturesque sandy beach punctuated by Haystack Rock, charming shops, and scenic hikes check all the boxes for summer fun. In fact, with so much to do and see, you'll probably want to make a vacation out of it. Luckily, Starfish Vacation Rentals has luxury properties in Cannon Beach and neighboring coastal towns, so you'll never be far from a fun-filled afternoon.
Here are The Top Fun Things to Do and See in Cannon Beach
Whether you're a foodie, an art lover, a history buff, or you just love the beach, Cannon Beach has something for everyone.
Visit Haystack Rock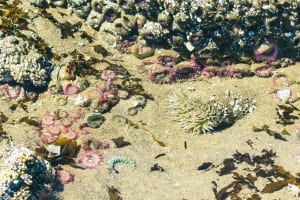 No matter how long you're in town, Haystack Rock is a must see.  Towering 235 feet tall, this basalt outcropping is teaming with tide pools filled with all matter of sea life, and nesting birds, including the famous tufted puffins. Be sure to check the tide charts to time your visit at low tide.  Volunteers from Haystack Rock Awareness Program are often on hand to answer your questions, and if you'd like a more immersive experience, you can also schedule a private tour.
Rent 3-Wheeled Beach Bikes
You'll notice FUNcycles all over the beach.  These low-to-the-ground recumbent bikes are a great way to get some exercise, explore a bit further down the beach, and have some good laughs with your friends and family.  The bikes and toddler trailers can be rented from Family FUNcycles across from City Hall. Their hours of operation vary depending on the tides, so check their schedule on their Facebook page. 
Hike in Ecola State Park
Ecola State Park offers miles of hiking options with scenic viewpoints of the Cannon Beach coastline and a chance to see enchanting wildlife such as deer, elk, eagles, and even a breaching whale if you're lucky!  Indian Beach is a great place to stop for a picnic while watching the surfers and exploring tide pools. Use the AllTrails app to plan your visit and be sure to bring $5 for the parking pass. 
Shop at the Cannon Beach Farmers Market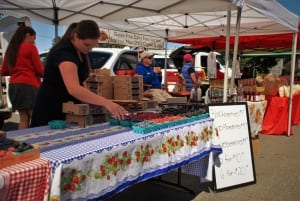 If you are in the area on a Tuesday afternoon, head to the festive outdoor market to sample local specialties. Fill your shopping bag with fresh produce, artisan cheeses, and colorful flowers as well as some souvenirs to take home with you.
Not in Cannon Beach on Tuesday? You can catch one of the other area markets – Seaside on Wednesday, Manzanita on Friday, and Astoria on Sunday.
Gallery Hopping
You don't have to be an art collector to enjoy a tour of Cannon Beach's many galleries. A favorite is watching the skilled glassblowers at Icefire Glassworks create unique vases, bowls and other designs right before your eyes. If you are an art aficionado, you'll definitely want to time a trip around one of the annual art festivals: Summer Night Market, Stormy Weather Arts Festival, and Spring Unveiling.
Watch for Whales and Other Marine Life
Bring some binoculars, your camera, and get ready to see some of the awesome marine life that lives off of the shore in Cannon Beach. You might see some whales making their way from the depths of the ocean and breaking the surface! Though migrating whales are most prevalent in winter and spring, they do inhabit the Cannon Beach coastline all year long.  
If you're looking for a fabulous rental property that will satisfy your entire group, look no further than Starfish Vacation Rentals. Enjoy picturesque views of the beach and sunset, enjoy your morning coffee on the porch, and sleep comfortably in the cool beautiful bedrooms inside of your rental. We have rentals that are family-friendly, pet-friendly, and rentals that feature different views of the gorgeous Oregon coastline from Cannon Beach to Rockaway. To book one of our rentals, give us a call at 503-297-4090.