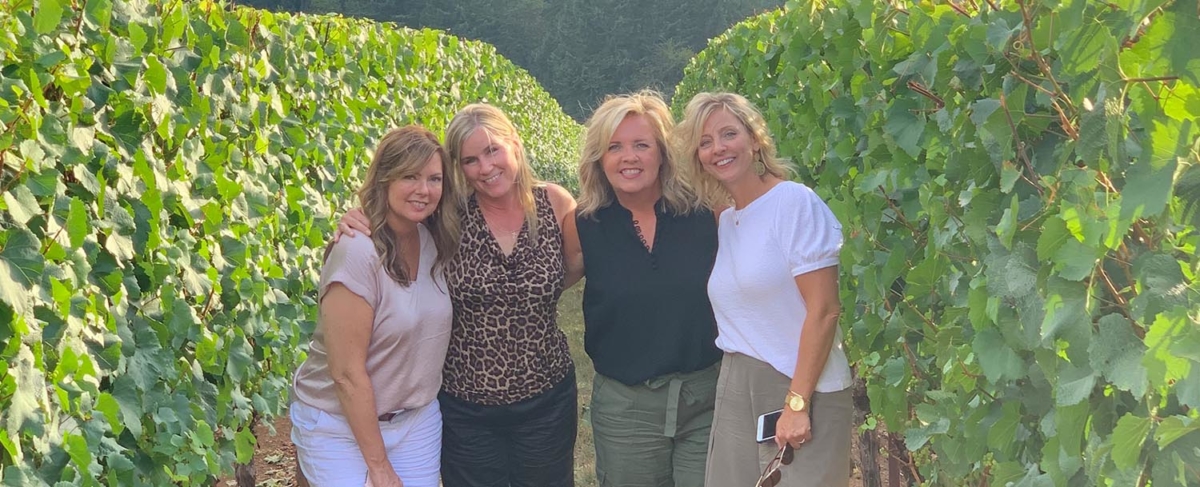 The Willamette Valley is one of the most highly recognized wine regions in the world. It's known for its cool climate that produces incredible Pinot Noir and Pinot Gris. If you're a wine lover, making the drive from Starfish Luxury Rentals is worth the two-and-a-half-hour trip. Because of the fertile soil and distinctive climate, wineries saturate the valley to take advantage of it. Let our team help point out a few of the best wineries in the Willamette Valley so that you can make the most of your visit. 
Argyle 
Argyle Winery has ranked in Wine Spectator's Top 100 list more times than any other Oregon winery—and if that isn't a reason to visit, we're not sure what is. The Oregon icon experiments with skin soaking, whole clusters, ripeness levels, and more. Set up a seated experience in the Tasting House, a gorgeous, modern rustic, and airy space. Choose the type of flight, whether it's the Red Diamond, focusing on Pinot Noirs, the Pop Flight, focusing on sparkling wines, or the Tasting House, which features both. As the world recognizes Argyle as one of the best wineries in the Willamette Valley, we recommend that you make reservations. 
Domaine Serene 
Our personal favorite from the list of best wineries in the Willamette Valley is Domaine Serene. While they have six vineyard estates, the most recent venture is a sparkling wine and chardonnay winery, which is the first of its kind in Oregon. Overall, they've garnered over 240 Wine Enthusiast and Wine Spectator 90+ wines, plus several #1 Pinot Noir awards from the Decanter World Wine Awards. So, visit the winery to get a sip of their beloved reds. Sit in the Clubhouse for drop-in tastings, or schedule a Paradigm Wine Tasting Experience, where they showcase the best food and wine pairings and give you a tour of the Winery Hill Estate. The family named the winery after their daughter, Serene, your experience will reflect just that. 
More of the Best Wineries in the Willamette Valley 
If you're looking to spend a few days at Oregon wineries, you might want to have a longer recommended list of Willamette Valley wineries. Here are a few more of the top Willamette Valley wineries: 
Elk Cove:

This

family-owned winery

transformed an existing barn into their current winery in 1974, and now has a more laid-back tasting experience. Although you can opt for a private, seated tasting if you like, sipping on their Pinot Gris or Estate Riesling.
Durant Vineyards:

Their vineyard-specific, never blended, wines accompany their fresh

house-produced olive oil

that rivals that of Italy.
Sokol Blosser:

The

wood-filled space

at this edition of the top Oregon wineries will make you want to return again and again—if not for the Pinot Noir.
Stoller Winery:

Stoller has the largest contiguous vineyard in the Dundee Hills in Oregon. Something else they can brag about? This winery is the

first LEED Gold-certified winemaking facility

, which means they produce wine sustainably. 
Staying with Starfish Luxury Rentals 
After a luxurious day of sipping savory Pinot Noirs and sweet Pinot Gris, return to Starfish Luxury Rentals to a full refrigerator with groceries delivered by us, or an in-home meal created by a personal chef, just for you. We always go above and beyond to make your experience one-of-a-kind. For more information about staying with us, visit our website or give us a call at 503-297-4090.