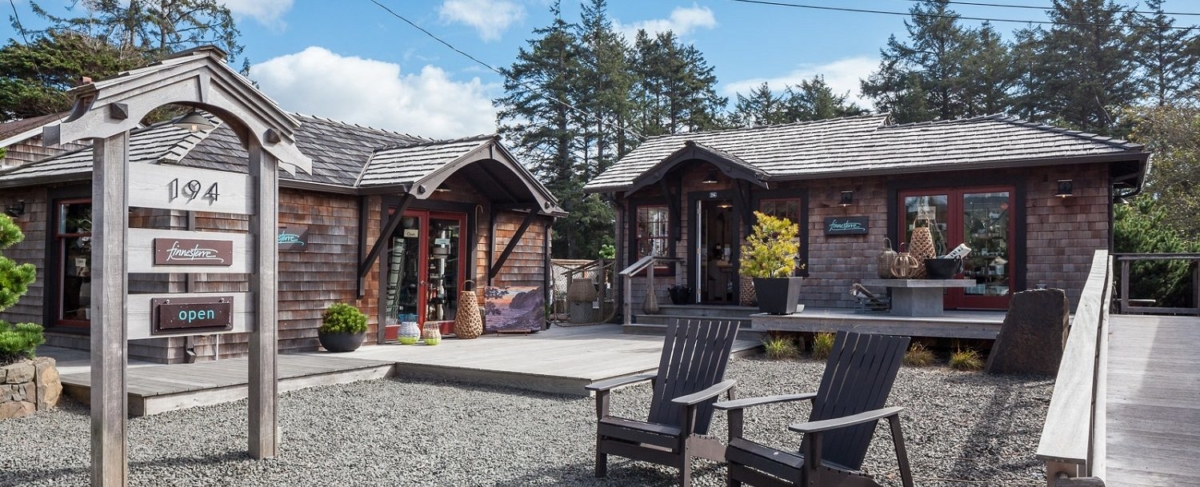 Many visitors come to the Oregon Coast to walk along the beautiful shoreline or hike the amazing trails. However, if you're visiting one of these beautiful coastal communities, you should definitely explore the downtown area. This is especially true for Manzanita, Oregon. With great restaurants, shops, galleries, and more (often within walking distance of each other), there are a dozen great reasons. Find out some of our favorite parts of downtown Manzanita, Oregon!
Explore Downtown Manzanita, Oregon
Tour the Farmers Market
If you're visiting Manzanita in the summer, you won't want to miss browsing through the farmers market! Located at the intersection of 5th Street South and Laneda Avenue, the market is a great way to pick up some fresh, locally sourced groceries and search for that perfect souvenir or gift to take home. In 2018, the market season will run from June 8 to September 14. From June 8 to August 31, the market
will be held every Friday from 5:00 p.m. to 8:00 p.m. The last two markets, which will be held on September 7 and 14, will last from 4:00 p.m. until 7:00 p.m.
Shop 'Til You Drop
There are some excellent boutique clothing stores in downtown Manzanita. T-Spot offers a wide range of clothing that should fit all budgets. Their jewelry selection is also excellent, with pieces from American artists. They even carry chocolates (if you've got a sweet tooth) and yarn (if you're feeling inspired)!
Unfurl is another great local clothing shop. They are dedicated to providing high-quality clothing that is also environmentally sustainable. They offer clothing for men, women, and children, as well as accessories and decor.
Admire the Local Talent
While Cannon Beach may be known as a great town to visit for galleries and events, Manzanita has a wonderful and vibrant art scene. The Hoffman Center for the Arts is a great place to learn about a new style of art. They feature local artists in their frequently rotating gallery as well as classes in everything from clay to film studies.
Polaris Gallery is another great place to admire local art. Polaris showcases the art of the owner, J. Scott Wilson, and features gorgeous seascapes and landscapes. Don't be surprised if you discover yourself purchasing one of these wonderful pieces.
Enjoy a Meal
You're sure to work up an appetite while exploring downtown. Luckily, there are some great Manzanita, Oregon, restaurants serving up delicious food. Stop by San Dune Pub for a low-key beach bar experience with delicious food. Try the poutine as a starter or one of their delicious burgers. They also offer fresh Willapa Bay oysters, so be sure to enjoy one of their dishes. San Dune Pub also frequently features live music.
For a cozier experience, head to Bread and Ocean. This bakery/cafe offers breakfast, lunch, and dinner. Reading their menu is like reading a map of Oregon. They use locally sourced ingredients whenever possible, like Tillamook cheddar cheese or meats from Carlton Farms. Just be sure to save room for dessert when you visit!
Choose From the Best Manzanita, Oregon Rentals
After you're done exploring downtown Manzanita, Oregon, return to a home from Starfish Vacation Rentals. We offer gorgeous properties near Manzanita Beach, Oregon, as well as other properties in Rockaway Beach, Cannon Beach, and Arch Cape.
Take a look at our full selection of properties and book your home today! We look forward to having you!
Would you like to know about upcoming events in Manzanita, Oregon, and other nearby towns? Follow us on Facebook! We are always posting about great local festivals and events. Plus, you'll be the first to know about any upcoming deals on gorgeous homes.