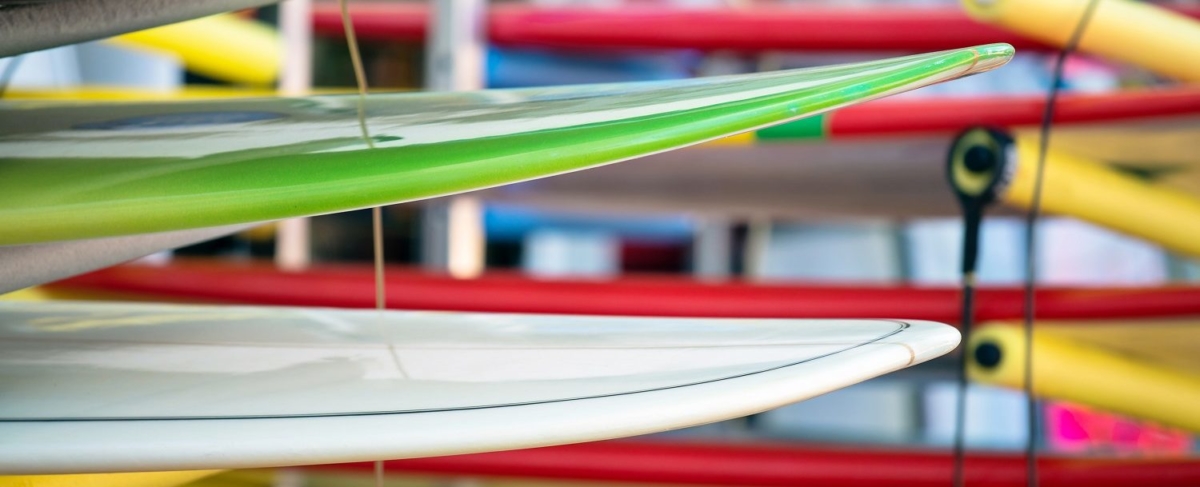 The bustling seaside town of Cannon Beach, Oregon, is a vacation destination for both Oregon residents and visitors from all over the country. It's also a popular spot for surfers to pick up gear before tackling the wild waves at Short Sands Beach, Seaside Cove, and Indian Beach. Several surf shops and board rental outfitters can be found just steps from the sand, including Cannon Beach Surf Shop at the intersection of Gower and Hemlock Street. Operated by a group of honest surfers, the store offers surf gear, beach essentials, board rentals, and much more – and it's all just a short drive from Starfish Luxury Rentals! Here's what you'll find at the Cannon Beach Surf Shop.
Check Out the Cannon Beach Surf Shop
Goods & Gear
From wetsuits and apparel to souvenirs and surfboards, Cannon Beach Surf Shop has something for everyone. You'll find a wide variety of merchandise including backpacks, stickers and magnets, hoodies, and bathing suits, as well as customized Cannon Beach Surf Shop clothing. They also have surfboard and boogie board rentals available for guests, and all items can be purchase in-store or ordered online and shipped right to your door.
Surfing Lessons
For those who are interesting in learning to surf, Cannon Beach Surf Shop has been offering year-round surfing lessons for over 15 years. Most of their professional instructors are long-time Cannon Beach residents and are experts on the local surf and beach conditions. Guests can take two days of private lessons, or sign up for a group session with the whole family. Cannon Beach Surf Shop also offers pre-surf yoga that will help loosen stiff muscles, open up the body, and get you ready to ride the waves. It's the perfect way to warm up!
Don't Forget to Visit the Beach Store!
Located right next to the surf shop, the CB Beach Store is a one-stop shop for anything you might need during your stay on the Coast. They offer an eclectic mix of items including beach gear, wine and beer, assorted groceries, dog leashes, picnic supplies, and more, and are also expanding their sporting goods, camping equipment, fishing gear, and outdoor merchandise. Be sure to stop in for a cup of Columbia River Roasters "Thundermuck" coffee, served all day long. The Beach Store is open daily from 6:30 AM to 10 PM.
Find Your Perfect Home with Starfish Luxury Rentals
Before you start planning your trip to the Oregon Coast, be sure to book your stay in one of our Cannon Beach vacation rentals! Located just steps from the ocean, our beautiful homes offer both luxury and tranquility and feature plush furnishings, high-quality linens, and homey touches that are perfect for you and your family. We also pride ourselves on concierge-level assistance, so all you have to do is sit back, relax, and enjoy your stay. We can't wait to hear all about your adventures in Cannon Beach!
Need a few tips on tackling the Pacific?
Check out our blog about how to master Oregon Coast surfing.
Photo Credit: Andrey Moisseyev | Thinkstock