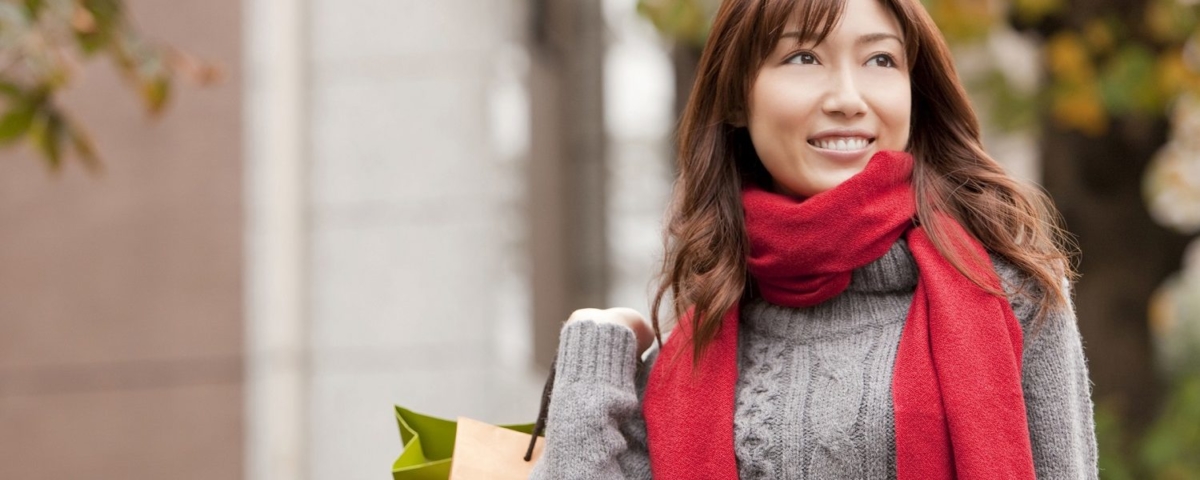 Are you in need of a little retail therapy? Plan a trip to Cannon Beach, Oregon! This picturesque seaside town offers a myriad of unique storefronts. Pick up some new gear at a surf shop, or browse boutiques filled with men's and women's clothing. You can even visit a year-round Christmas store! Whether you're looking for the perfect outfit, gift, or souvenir, Cannon Beach has it all. Here are a few of our favorite places to explore.
Top 7 Cannon Beach Shopping Destinations
1. Yuletides Christmas Shop
If you're spending the holidays on the Oregon Coast, bring your Christmas list to Yuletides Christmas Shop. This Hemlock Street store has been spreading holiday cheer since 2009! Visitors can browse merchandise not found in a typical shopping mall, including ornaments, collectibles, and heirloom decor. Yuletides is open daily from 10 a.m. to 5 p.m.
2. Sesame + Lilies
Sesame + Lilies is an interior decor business in Cannon Beach. Owner Diane Speakman is a renowned designer who has been featured in national magazines like Country Living, Coastal Living, Oregon Home, and Sunset Magazine. She started Sesame + Lilies in 2005 and sells high-quality furniture, pillows, lighting, paintings, rugs, and more.
3. Cleanline Surf
Are you in the market for some new surf gear? Cleanline Surf has everything you need for an unforgettable adventure. Known as the Northwest's original surf shop, Cleanline carries the largest selection of surfboards and wetsuits in the area. They have quality equipment for all of your surf, skate, kayak, and kitesurf needs. Stop in anytime from 10 a.m. to 6 p.m. Monday through Friday or from 9 a.m. to 7 p.m. Saturday and Sunday.
4. Josephine's
Josephine's in Cannon Beach has been in business for nearly a decade. The store's unparalleled service and competitive prices simply can't be beat! You'll find exceptional gifts like handmade jewelry, home decor, and other one-of-a-kind pieces made by Josephine herself. Be sure to stop in and say hello.
5. Cannon Beach Surf Shop
Operated by a group of surfers, Cannon Beach Surf Shop is a local gem. The store boasts a wide range of merchandise including backpacks, stickers, and magnets as well as customized Cannon Beach Surf Shop clothing. They also offer surfboard and boogie board rentals for visitors. All items can be purchased in-store or ordered online and shipped right to your door.
6. Jewelry by Sharon Amber
For most women, the key to completing any outfit is a fabulous piece of jewelry. That's why we recommend visiting Jewelry by Sharon Amber. Sharon creates elegant, original pieces at her studio overlooking the ocean. From pearls and gemstones to carved basalt pebbles, you're sure to find something special.
7. Center Diamond
Get in touch with your inner craftsman at Center Diamond, a fabric store that specializes in contemporary designs for quilters and artists. Here you'll find a large selection of fabrics, books, patterns, and gifts. The shop even hosts classes and events throughout the year. Who knows, you might discover your new favorite hobby!
Book Your Stay with Starfish Vacation Rentals

After a wonderful day of Oregon Coast shopping, come home to one of our Cannon Beach vacation rentals and unwind! Our beautiful homes have everything you need for a memorable getaway, including plush furnishings, homey touches, and spectacular views. They're also within walking distance of Cannon Beach's many restaurants, art galleries, and shops. We promise you'll leave with countless memories and some local goodies!

View our properties page to see what's available, then check out our vacation specials and contact us to make your reservations. We look forward to having you!