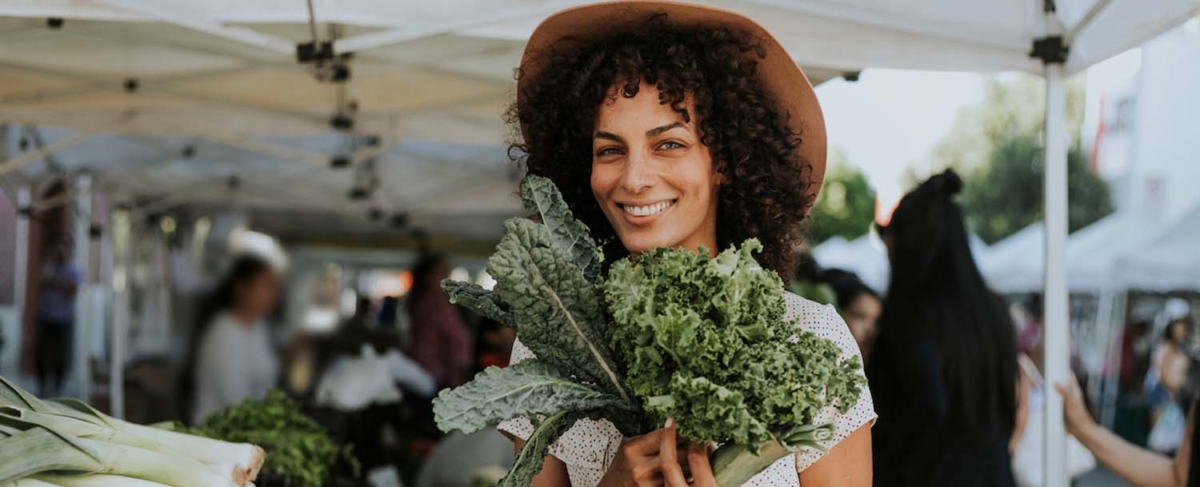 During your trip to the Oregon Coast, you may find yourself inspired by the amazing nearby restaurants and the abundance of fresh locally sourced produce. With so many farms, creameries, and ranches nearby, plus the gourmet kitchens found in all of our rental homes, it's no wonder why! During your next stay on the Oregon Coast, swing by the Cannon Beach Farmers Market and pick up some ingredients for a delicious dinner at home. Get all the details about this seasonal market and find out where you can book the best vacation rentals in town.
What You'll See at the Cannon Beach Farmers Market
The Cannon Beach Farmers Market, which started in 2012, opens during the peak of the summer season. While the dates for 2019 have not yet been announced, the market typically runs from mid-June until the end of September. In previous years, it has taken place every Tuesday from 1:00 to 5:00 p.m. Even if you're not shopping for fresh ingredients, this is still a great place to visit during your stay. The market often features live music, and you can enjoy a delicious lunch or dinner at any of the food trucks or vendors near the market.
The highlight of the market, however, is the produce, meats, and cheeses. No matter what you're craving or trying to make, you'll find something to add to your meal here! If you have a sweet tooth, stop by Lil Miss Marshmallow, which sells handmade confections. For those searching for something a little stronger, the products of Wild Roots Spirits are perfect for you! They sell specialty, all-natural spirits. You'll even find beautiful flowers with which to set the table. The selection is wide and changes from year to year, so be sure to give yourself plenty of time to browse the entire market!
Learn Something New at EVOO
Whether you're a foodie hoping to improve your skills or you're new to cooking, EVOO in Cannon Beach is the perfect spot for you. This unique business is part-restaurant, part-cooking school. They host frequent dinner shows, during which you'll watch the chefs prepare the very food you'll be eating! During the dinner, you'll learn all sorts of tips and tricks when it comes to cooking. From picking out ingredients to balancing nutrition, EVOO breaks it down and makes it easy (and fun!) to learn how to cook.
Book a Stay Today With Starfish Vacation Rentals
After your visit to the Cannon Beach Farmers Market, it's time to put your purchase to good use! Return to your gorgeous home from Starfish Vacation Rentals to whip up a delicious dinner in a fully equipped, gourmet kitchen! Each of our Cannon Beach rentals offers a stunning view, top-notch amenities, and comfortable furnishings.
If you don't feel like cooking, that's no problem! We're happy to arrange a personal chef to come to your rental and whip up a world-class meal as part of our guest services. Our in-house caterer will craft a menu based on your needs. You'll be able to indulge in an exquisite meal without even having to lift a finger!
Check out our full list of rentals and book today! We look forward to having you.