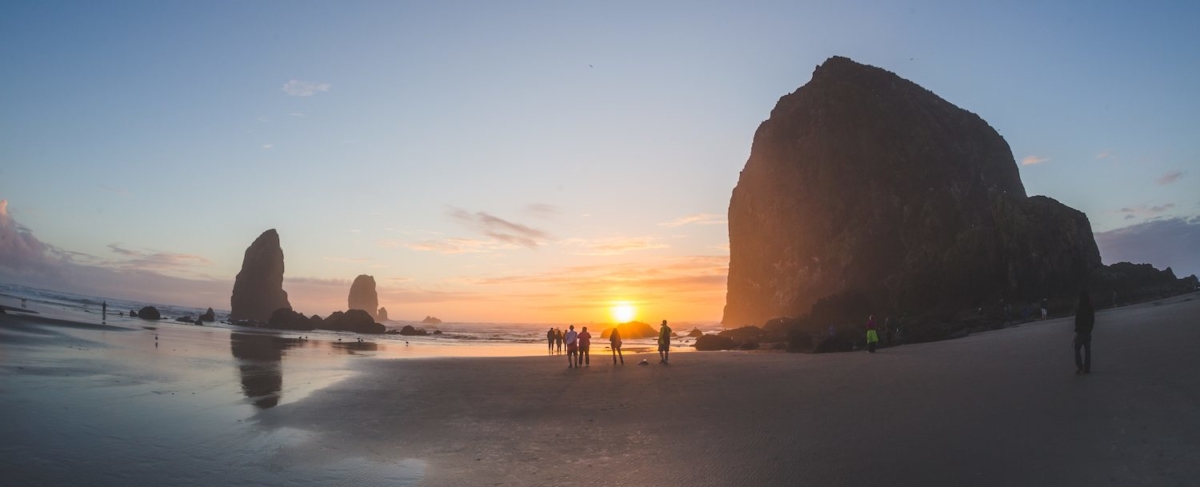 2020 is going to be a big year in Cannon Beach, and you're not going to want to miss out on the fun and excitement. Whether your interests lie in the culinary arts or some friendly competition, there's a Cannon Beach event coming up soon that's going to suit your interests. Are you ready to start planning the trip of a lifetime? Get a sneak peek of the best upcoming festivals below:
Some of Our Favorite
Cannon Beach Events
Savor Cannon Beach | March 12-15, 2020
The Oregon Coast is making big waves in the culinary world as having one of the best food scenes in the country. It's no wonder why, with the world-class wineries in Willamette Valley to the delicious local seafood. Savor Cannon Beach, which will take place March 12th through the 15th in 2020, includes classes on wine tastings and culinary showdowns. If watching Top Chef keeps you on the edge of your seat, you won't want to miss the Battle of the Bites. Get your tickets early because they go fast!
Get Lit at the Beach | April 3-5, 2020
If hanging out with authors and fellow readers is more your speed, then Get Lit at the Beach is the festival for you! From April 3rd to the 5th, authors and readers will gather for a weekend of literary crawls, lectures, and panel discussions. This is the ultimate event for bookworms!
Cannon Beach Fat Bike Festival | April 24-26, 2020
Join us for the first annual Cannon Beach Fat Bike Festival! For the uninitiated, "fat bikes" refers to bicycles with wider tires that are better suited for a range of different riding conditions. You can take them from the snow to the sand with no problem. You can see why, then, Cannon Beach is such a great venue for a Fat Bike Festival! Our scenic, sandy coastline is the perfect place to go for a ride. Join fellow cyclists in April 24 to the 26th for games, activities, and plenty of parties at the Cannon Beach Fat Bike Festival!
Cannon Beach Sandcastle Contest | June 12 – 14, 2020
Hands down, the Cannon Beach Sandcastle Contest is our favorite family festival of the year!  Originally started by three adventurous women as a way to attract families back to the area and bring the locals together after a tsunami hit the area in 1964, this Cannon Beach event is the oldest of its kind in the Pacific Northwest,t.  Aside from the main contest, which draws professional artists as well as amateur competitors, this weekend includes a parade, a bonfire with live music, and a fun run! The 2019 contest will be held from June 7th to the 9th. Gather your friends, get creative, and enjoy some healthy competition!
Enjoy Gorgeous Accommodations From Starfish Vacation Rentals
Discover a new level of luxury when you book your next getaway with Starfish Vacation Rentals. Whether you're attending a nearby Cannon Beach event or you're enjoying a quiet trip with your family, our elegant Cannon Beach rentals are the perfect accommodations. Each of our homes is appointed with high-end furnishings, stunning views, and convenient accommodations to make your stay the best it can be. Enjoy snuggling in front of a fireplace or relaxing in a hot tub while listening to the sounds of the waves. We even have a selection of pet-friendly properties, so the whole family can come with you on vacation!
Guests who book direct with Starfish Vacation Rentals can take advantage of our incredible range of guest services. Your vacation is meant to be a time to relax, not worry about the small details. That's why we offer pre-arrival grocery shopping and baby furniture rentals to our guests. The only thing you need to think about when you arrive is whether you want to head down to the beach or take a nap!
Browse our full list of properties and book your stay with us today! We look forward to having you.