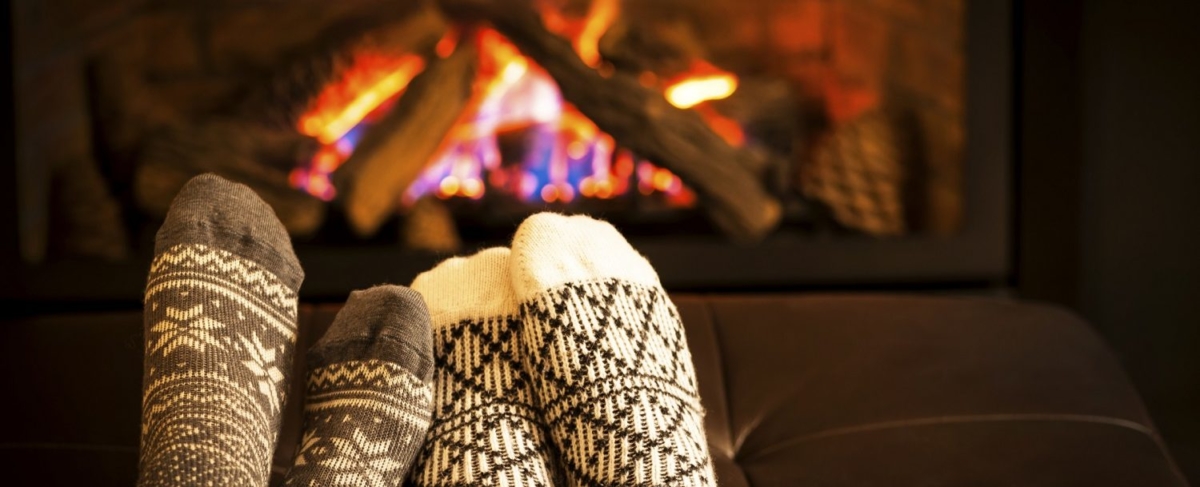 Christmas in Cannon Beach, Oregon is not to be missed! Each year, this picturesque seaside community transforms into a real-life Christmas Village complete with holiday displays and lights. Stroll downtown and admire the decorations, or attend one of many festive events. Whatever you choose, we promise your holiday getaway will be one for the books! Here are some of our favorite ways to experience a Cannon Beach Christmas.
View our Things To Do page for more information on local attractions and events. It's a great resource for planning your Cannon Beach Christmas vacation!
The Ultimate Cannon Beach Christmas Itinerary
Go Shopping
With a myriad of unique boutiques and storefronts, Cannon Beach offers abundant gift shopping opportunities. Visitors can check off their Christmas list and shop for merchandise not found in the typical shopping mall. One of our favorite places to go is Yuletides, a one-stop shop for all of your holiday essentials. This store on Hemlock Street has been spreading Christmas cheer since 2009! They offer a wide range of ornaments, collectibles, and heirloom decor that will help you create lasting holiday memories. Yuletides Christmas Shop is open daily from 10 a.m. to 5 p.m.
Whale Watch
Where else can you go whale watching when your holiday shopping is done? An estimated 18,000 Gray Whales migrate along the Oregon Coast in December and January, and Cannon Beach is one of the best places to see them. We suggest visiting Ecola State Park where you can you locate the whale spouts with your naked eye. Read our blog to learn more about whale watching on the Oregon Coast.
See Christmas Lights
Cannon Beach in Lights is a festive decorating contest that gives residents and businesses a chance to showcase their skills. It's held from the end of November through mid-December and features spectacular light displays all over town. You can even vote for your favorites online. Winners for commercial and residential decorating are announced at the Coaster Theatre.
Attend Haystack Holidays
Each year beginning in mid-November, Cannon Beach hosts Haystack Holidays, a series of holiday events for guests of all ages. Highlights include the downtown Lamp Lighting Ceremony, wreath making workshops, live theater performances, and a special holiday concert. Don't forget to have your picture taken with Santa! Visit the Cannon Beach Chamber of Commerce website for a full list of events and programs.
Spend the Holidays with Starfish Vacation Rentals!
Searching for the perfect place to call home this winter? Book you stay in one of our Cannon Beach vacation rentals. Complete with views and sounds of the ocean, our properties have everything you need for a memorable Cannon Beach Christmas. Come home to a crackling fire and cook a meal for your family, or slip into a bubbling bathtub and enjoy a glass of wine. You can sit back, relax, and enjoy the holidays with the ones you love! We look forward to celebrating Christmas with you.
Find out more about Starfish Vacation Rentals on our guest services page.
Photo Credit: Elenathewise | Thinkstock