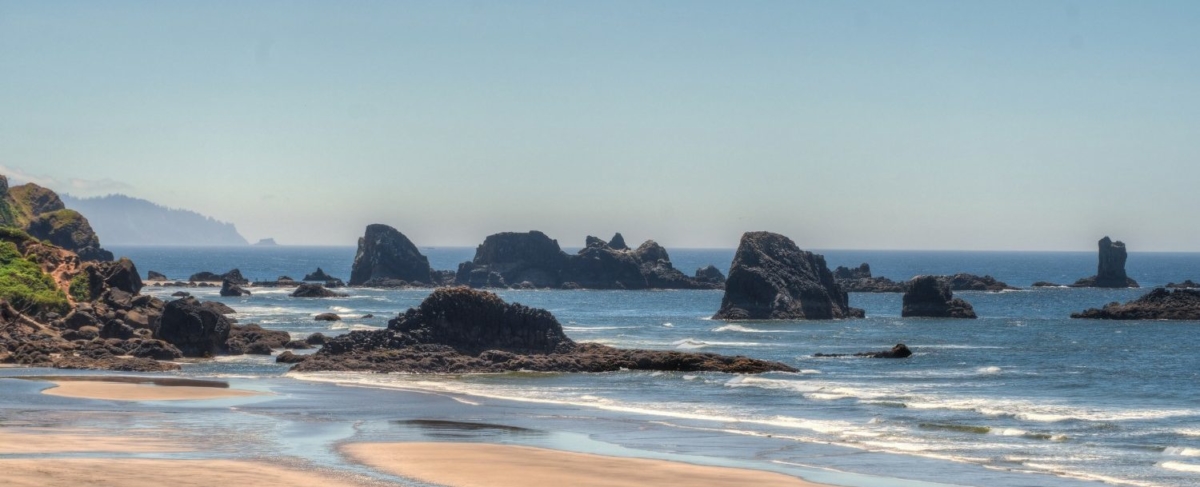 We might be biased, but we happen to think that the Oregon Coast is home to some of the most gorgeous and photogenic scenes. With such a wide variety of landscapes, plants, animals, and iconic natural features, you'll never have to look hard to find the perfect shot. Trust us when we say that if you're looking for Oregon photography locations during your stay, you won't have to search for very long. Here's a head start on your hunt for the perfect photo. Check out some of our picks for the best places to photograph on the Oregon Coast!
Oregon Photography Tips
When it comes to taking photos, the three important things to keep in mind are lighting, composition, and visual interest. When you take advantage of these gorgeous locations, you won't have to worry about the visual interest. Lighting is another factor that tends to be out of your control; Oregon Coast's cloudy skies tend to lead to muted, moody colors during the day, making the subject of your photo stand out by contrast. When the skies are clear, though, watch out: the beautiful greens, blues, yellows of the shoreline are incredibly vibrant. The lighting is pretty consistent year-round, meaning the best time of year to photograph the Oregon Coast is during your visit! When it comes to composing your photos, remember to make sure your image is balanced. Try playing with angles. Instead of standing with your camera at your eye-level, kneel down or take the photo at waist-height. You'll be surprised how those small changes can make a big difference!
Best Places to Photograph on the Oregon Coast
Cannon Beach
If you're looking for the best sunset on the Oregon Coast, combined with one of the most iconic landmarks around, then head to Cannon Beach! Home to Haystack Hill Rock, which has been featured in The Goonies, is one of the most-photographed spots in the state, and for a good reason! It lends the perfect background to any photo. We suggest visiting the beach at mid-day when the sun is at the highest, as well as at sunset to see the rich reds and oranges in the sky.
Tillamook Rock Lighthouse
Remember that moody lighting we mentioned earlier? Take full advantage of it when you visit Ecola State Park and see Tillamook Rock Lighthouse! Nicknamed Terrible Tilly, this now-abandoned lighthouse is both beautiful and a little spooky. Hike the beaches or headlands of Ecola State Park to snap a shot!
Oswald State Park
For a beautiful day in nature with plenty of opportunities for photos, head to Oswald State Park! This park is home to Neahkanie Mountain, which lends to fantastic hiking and picture-taking opportunities. Head up the five-mile Neahkanie Mountain Trail Loop to see the gorgeous wildflowers and views of coastal cliffs. Be sure to keep an eye out for any sea lions or whales that may be off the shoreline!
Stay with Starfish Vacation Rentals
Are you ready to explore the best places to photograph on the Oregon Coast? The first step is to find a selection of gorgeous rental properties from Starfish Vacation Rentals. We have the best inventory of homes in Cannon Beach, Manzanita, Arch Cape, and Rockaway Beach. Whether you're looking for a large property to house one-dozen guests or a quaint condo, we have it!
Check out our full selection of properties and book today! We look forward to having you.