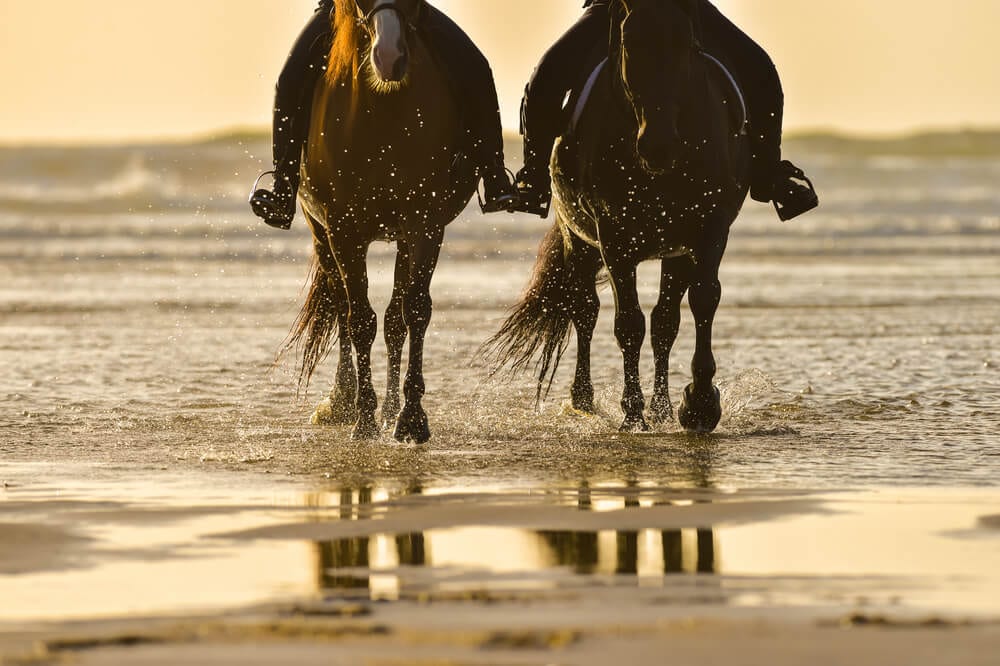 Visiting Oregon is always a treat, with its beaches, natural beauty, and gorgeous coastline and ocean. Exploring and spending time on the beach is a must. And, when you stay with Starfish Vacation Rentals, you're just a few minutes away from the beach, no matter which coastal town you choose to stay in. Consider exploring Oregon's beaches on horseback during your next vacation.
The Best Stable for Horseback Riding Oregon's Beaches and Trails
Oregon Beach Rides is the best destination if you want to explore Oregon's beaches on horseback. As the stables are located right on the coast, you'll be able to ride gracefully through the sand and admire beautiful rock formations, state parks, the crashing waves of the Pacific Ocean, and the glorious beaches on these gentle giants. Read below to find out more information about Oregon Beach Rides.
Oregon Beach Rides
All of the well-trained and beautiful horses are stabled at Nehalem Bay State Park, just minutes away from Manzanita, OR, and Starfish Vacation Rentals. Wander through the beauty of Nehalem Bay State Park and the soft sands of the beaches. Trail rides are open to anyone above the age of six, no matter your riding experience.
If you'd like to ride mid-morning or in the afternoon, Oregon Beach Rides has you covered. The stables are open from 9 a.m. to 5 p.m. so that you can surely fit it into your schedule. In June, rides are available seven days a week, but in July and August, the stables are closed for rides on Sundays. 
On a one-hour trail ride, you'll glide through the scenic beach trails, through the sand dunes, and to the ocean. The beach is a gorgeous backdrop for photos of your group on the horses. You can ride or walk on the beach before you eventually return to the dune trails around Nehalem Bay. One-hour trail rides are $100 per person. 
On a two-hour trail ride, you'll spend an hour riding down on the beach to the end of the split, where you can stop for a photo-op. Then head over to the bay through the sand dunes to see some seals in the water or laying out in the sun! After, you'll ride along the bay through ocean trails and dunes, where you'll find more wildlife. Two-hour trail rides are $150 per person. To make a reservation, call 971-237-6653.
Nehalem Bay Horse Excursions
Nehalem Bay Horse Excursions is also a great horseback riding experience based out of Nehalem. They take guests on a guided trail ride up private logging roads, providing them with views of the Nehalem Bay that can only be seen on horseback. Call 503-368-6601 to inquire.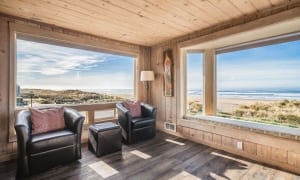 After horseback riding on Oregon's beautiful beaches, come back to Starfish Vacation Rentals to relax in luxury. We have an array of beautiful ocean view and oceanfront vacation rentals so that you can enjoy the beauty of the Oregon coast. Our rentals are spread throughout Manzanita, Cannon Beach, Rockaway Beach, and Arch Cape. In each rental, you'll find updated furnishings, a fully stocked kitchen, and beach towels. To book your home away from home, give us a call at 503-297-4090.