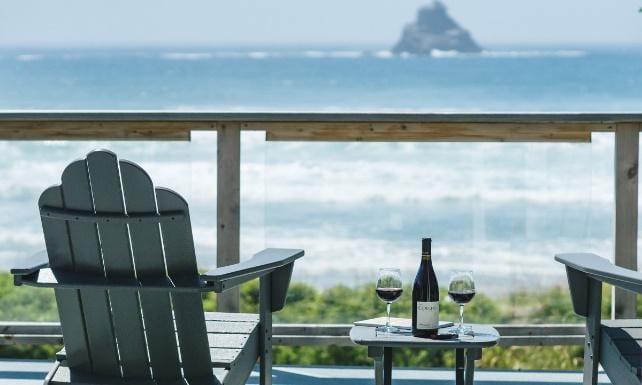 Dust off your suitcase, fill up your tank, and start making travel plans, it's time to take a road trip! The beginning of 2020 suddenly turned tipsy-turvy on the entire world, the summer vacation plans you'd been anticipating were abruptly canceled, stay-at-home orders were put in place and we all very quickly understood the true meaning of 'Cabin Fever'. 
Moving Swiftly Along!
Let's leave that in the rearview mirror! Travelers are hitting the road again and there has been a definite shift in the style of travel as a result of this sudden global pandemic. An AirDNA survey shows that travelers are opting for local travel, drive-to destinations they can enjoy on a single tank of fuel, and remote areas to enjoy low-risk activities with easy social distancing. Mid-week, off-season and extended stays are on the rise as remote work trends are changing, business executives take workcations and home-schooling families are more flexible with their time.
Another shift in the style of post-Covid travel world is a favorable turn towards vacation rentals. The new norm of social distancing is made easy with the luxury of a private home. According to TripAdvisor, 67% of travelers say they'll rent a vacation home this year and AirDNA reports that vacation rental bookings in June 2020 are up 20% compared to 2019! 
Why Are Vacation Rentals A Hot Topic Right Now?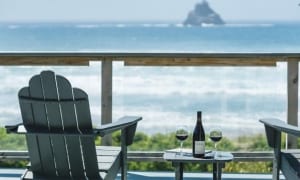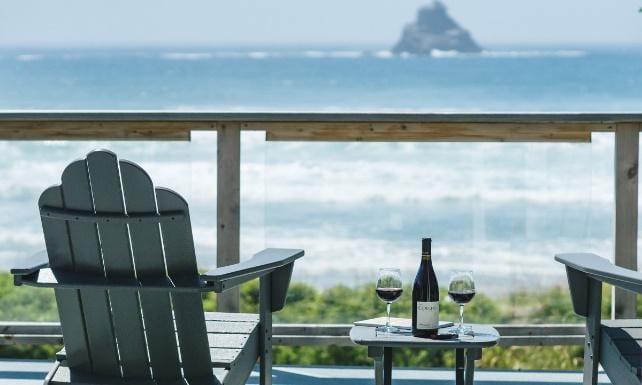 We've all been bound up in our own homes for months and while it's been wonderful for family bonding, board games (and cleaning out the garage!), we're ready to hit the road again and get outside, without the risk of exposure. Staying in a vacation rental home offers an opportunity for natural isolation and puts your risk of exposure in your own hands! Most reputable vacation rental properties will have the option of a contactless check-in so high-risk travelers can still enjoy the luxuries of an oceanfront vacation while choosing to stay completely isolated. If you're not too concerned, then the choice is yours as to how much social contact you have! Unlike a hotel or resort, social distancing is easy with no hordes of tourists, crowded lobbies, and congested elevators.
Choosing the Right Vacation Rental Is Important! 
We've spoken about a safe stay, which right now is one of the most important talking points as local travel opens up. The benefits of choosing a vacation rental for your travels are many.
Value for Money: A quick one-night business trip may warrant a hotel booking; however, when it comes to vacations, a vacation rental home will almost always give you more square footage at a lower price than a hotel room.
Space, Privacy & Flexibility: Vacation rentals offer space, privacy, and flexibility! Work closely with a property manager and you're likely to find something that suits you and your travel companions perfectly! Need space or privacy? Book two rentals next door to each other. Want to bring your pooch? You'll easily find a pet-friendly Oregon Coast vacation rental. And you can lounge around in your PJs all day with no strange on-lookers! A personalized vacation experience!
Live Like a Local: Do you ever dream of owning an oceanfront beach cottage? A vacation rental gives you the opportunity to feel that feeling! To live oceanfront, enjoy perfect sunsets from the deck, chat to your neighbors and live like a local. It always feels good to feel at home!
Tips for Finding the Best Oregon Coast Vacation Rental During Covid-19
Now you know WHY it's important to choose a vacation rental for your road-trip to the Oregon Coast, let's share some tips on HOW to find the best one! Choosing a place to stay can be daunting, especially when you've got travel companions on board. Here are a few tips:
1. Know What You Want!
Plan your trip! Everyone's idea of an amazing post-lockdown road-trip is different. Is it a workcation or staycation? Are the kids in tow? Do you have older family members to consider? As soon as your plans for your trip are clear, it's time to find the ideal companion, a vacation rental home. There are two important factors to consider when planning your trip:
2. Location, Location, Location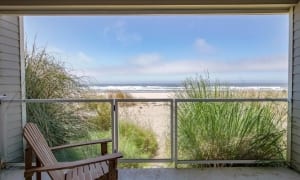 Now you know what attractions and activities suit your stay. Place yourself near to where you want to be! Is an oceanfront property important or would you rather stay downtown? Parking on the Oregon Coast is at a premium right now at popular points of interest (who wants to park along a highway where people are driving 50+ MPH anyhow?). Partnering with your local vacation rental manager always helps to get inside tips!
3. Amenities, Bells & Whistles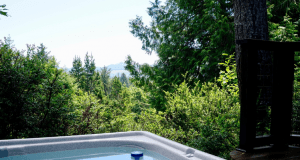 What type of home are you looking for? Draw up a list of essentials and luxuries! This will ensure you've covered all your needs (and wants!) and avoids disappointment on arrival. You don't want to be spending hard-earned dollars on amenities you won't use! Are you mixing a little R&R with work and need to stay connected for your next zoom call? Do you need a workspace for the kid's homeschooling? Are entertainment amenities and beach gear important? Are you dining-in or dining-out? Don't assume that your vacation rental kitchen will have all the spices and meal prep tools that you have at home….though SFVR kitchens are the best! (PS; We'll even pre-stock the fridge!)
4. Book Local
There are dozens of mainstream OTA's (Online Travel Agencies) to search for your vacation home, but it always benefits to book local and book direct. Always consider a local property manager! Someone who is an active part of the local community (not a random investor on the East Coast), has good local knowledge and will answer the phone if there is a problem. If you're looking at listings on VRBO or Airbnb, try to find the local property manager so you can make direct contact. Now more than ever, personal experience is imperative!
5. Broaden your Search
Broaden your search parameters! Use maps to find homes near top attractions. You may be thinking Cannon Beach but a traditional Oregon beach house in Manzanita could catch your eye. If your dates are flexible, leave them off. Broaden your search and then slowly filter for dates and amenities. A sure way to find the perfect Oregon Coast vacation rental.  
6. Read the Reviews
Now you've picked your home it's time to make sure it's the right one. You've viewed the images, read the property description, checked the amenities, and they all line up with your vacation plan! Now it's time to read the reviews to give you a realistic view of both the property and property manager or owner. If there are no reviews, perhaps a new listing? Contact the owner, new listings have lots of new things and are more often than not, they're a hit!
7. Covid-19 Cleaning Policies
Consider the risk and insist on enhanced Covid-19 cleaning policies!  We recognize these are uncertain times and we are all adjusting to a "new normal." We have implemented new Covid-19 cleaning protocols to do all we can to prevent the spread of the virus and to ensure a safe stay on the Oregon Coast. If you're high risk and need extra assurance, contact us and request a home that has a buffer between rentals. If you are planning an extended stay (and why not since we have to stay home anyway), consider mid-stay cleans and ask if this is a service available. That way you can enjoy your free time, stress-free!
8. Thoroughly Review All Policies & House Rules
The coronavirus pandemic and the influx of sudden changes and cancellations to travel plans taught many travelers an important lesson. Read the fine print! Insist on a formal rental agreement, familiarize yourself with the cancellation policy and read the house rules to ensure there are no sudden (or hidden!) surprises … before you commit! 
The Oregon Coast is Perfect for a Post-Lockdown Road-Trip
Fondly known as 'The People's Coast', Oregon promises freedom from confinement and wide-open spaces. A place to walk the remote shoreline for miles, reconnect with nature and travel responsibly and respectfully. Picture it … dramatic coastlines of sand dunes, stranded driftwood, thundering surf, scenic headlands, waterfalls, bridges, and gorgeous sunsets. Why travel anywhere else for your post-lockdown road-trip! Stay up to date with the Oregon Travel Alerts and Current Oregon Travel Recommendations, pick up an Oregon Pacific Coast Passport, and isolate naturally on the stunning Oregon Coast. 
The US101 is one of the most scenic highways in the world and Starfish Vacation Rentals have a diverse selection of Oregon Coast vacation rental homes from the popular destination of Cannon Beach through Arch Cape and Manzanita, down to the laid-back, old-fashioned vibe of Rockaway Beach. Early fall is a favorite time to visit the Oregon Coast with mild winds and fair weather, book your hassle-free, safe Oregon Coast Vacation!